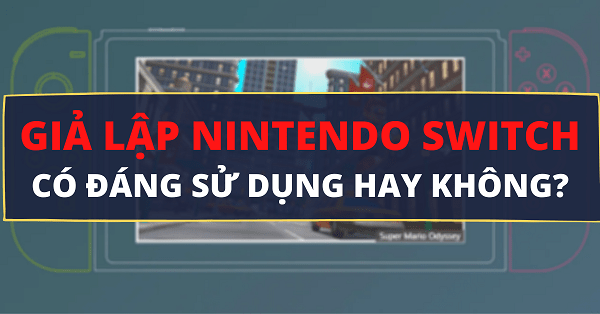 As a matter of course, when a game system comes out, someone will write programs to emulate it. Nintendo Switch is no exception. In fact, the Nintendo Switch emulator appeared quite early and has also achieved a certain number of progress. But should you use them now? Take a look at nShop offline.
What is Nintendo Switch emulator?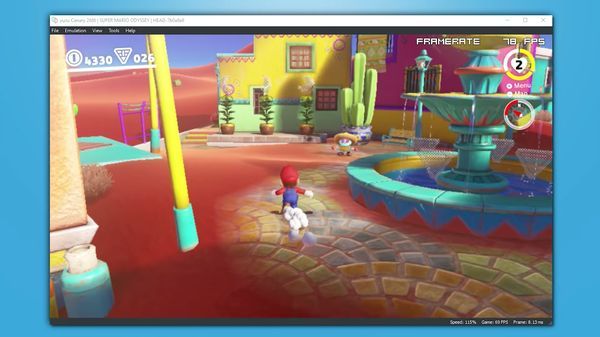 Nintendo Switch emulator is the word used to call the software that helps to play Nintendo Switch games on other systems, popularly PC (computer).. All of these Nintendo Switch emulators are not licensed and supported by Nintendo (similar to playing game copy, game hack). The newer systems, the more difficult and complex the creation of emulators is, as well as very limited in functionality.
Read more: Nintendo Switch Lite console & 7 things you should know
The three best Nintendo Switch emulators available today
Yuzu – the most modern feature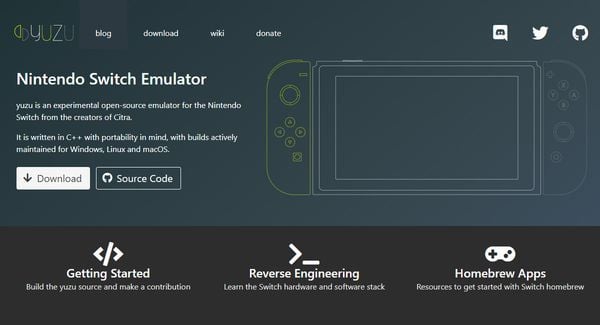 Yuzu is one of the first Nintendo Switch emulators out there. It is made up of developers of Citra (3DS emulator software) before. Yuzu is programmed in C ++ and emulates the basic hardware components of the Nintendo Switch to run. That is one of the reasons many games do not work properly and performance has decreased in some titles.
You can use Yuzu on both Windows and Linux. However, you need to have NAND and KEYS files to run. If you already have a Nintendo Switch hack, dumping NAND is simple, but if you don't have one, you have to search for this file on the internet.
Ryujinx – simpler but also run
A Nintendo Switch emulator project similar to Yuzu is Ryujinx, compatible with Windows and MacOS. It is written in C #, The goal is to get the best possible game performance and be as simple to use as possible. Currently, the list of games compatible with Ryujinx is mostly mini games from eShop. This Nintendo Switch emulator only requires KEYS, not requires NAND like Yuzu so it is easier to install and use. Compensate, many Switch features are lost and poor game compatibility.
Cemu – expands from the old part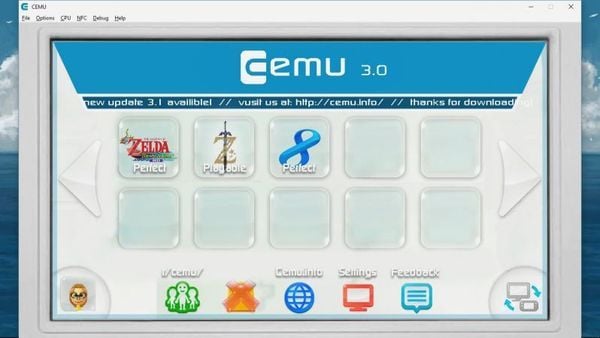 Cemu isn't exactly a Nintendo Switch emulator. It is essentially the emulator of the Nintendo Wii U (the previous generation of the Switch).. However, in the early stages of the Switch was born, Nintendo released many games for the Wii U and Switch systems, or upgraded Wii U games on the Switch like Zelda Breath Of The Wild or Mario Kart 8, so Cemu was used as a way to play (available on) Switch on PC. (But to be exact, this is a Wii U game.) As a result, Switch's own games may not be able to run.
Read more: Top best game Nintendo Switch 2020 update
Limitations when emulating Nintendo Switch
Requires a computer with high configuration, complicated installation
To run the emulator Nintendo Switch, the first requirement is that you must have a well-configured PC system. If you are using machines that only work for office work, less RAM, no discrete video card, then it is best you do not need to worry about using a Nintendo Switch emulator. Minimum PC configuration requirements Yuzu has: Intel Core i5-4430 or AMD Ryzen 3 1200 CPU, Intel HD Graphics 520 GPU, NVIDIA GeForce GT 1030, or AMD Radeon R7 240, and 8GB Ram. But that's just the configuration to run the program and open some games, but that's the problem whether the game can play smoothly or not, not sure.
The emulator Nintendo Switch also has to go through one Complicated installation and adjustment process before you can play games on your PC. The story of missing files or having to create many different settings to suit each game happens like a meal. If you are confused about computers, you will surely have many difficulties.
Game jerks, lag, lots of bugs and limitations
Error displaying when playing Pokemon Let's Go game
The number of games played by the Nintendo Switch emulator is not only small but also has many problems that inhibit users. The easiest thing to see is that the game does not operate smoothly, or is stopped and stopped in the middle, or even hang the program. In general, the game experience on the Nintendo Switch emulator is still a lot of hard work.
There is a risk of stopping the project at any time
Since these are all spontaneous software, without Nintendo's consent there is always the risk of the team being dropped by the development team for any reason. For example, the team can not find the optimal way, or fix new bugs, the project is also very susceptible to dust.
The Nintendo Switch emulator is just for fun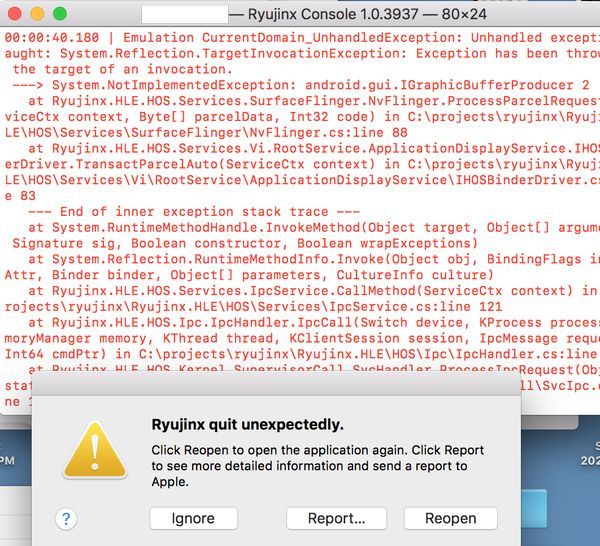 With a ton of technical hurdles, to be honest now is not the right time for you to go the simulator route if you want to play Switch games.. Even with Yuzu is the leading emulator Nintendo Switch today, but the number of stable games is still counted on the fingers. Not to mention, if you run a certain game smoothly, the hardware configuration you have to buy will also exceed the money to buy a Switch machine separately.
Don't stop there, you will miss out on a series of exciting services on the Nintendo Switch. For example, the ability to play online with other gamers, or the game I am playing is updated with early bug fixes. Most importantly, the game is optimized, bringing a true and pleasant experience for long-term gameplay.
The Nintendo Switch emulator is suitable for you to dabble with ways like raising the game resolution to 4K, or mod instead of character models, textures … but definitely not for playing games instead of Nintendo machines. Switch. To play games, it's best to invest in a Nintendo Switch that will save you much less effort and time (even money).
Maybe you are interested: 5 Reasons to Buy Nintendo Switch / Switch Lite Now!


Source link: Nintendo Switch emulator: Poor finishing & not worth using
– https://emergenceingames.com/