Distance is one of the difficulties and obstacles of a couple's love. Because people often say "Away from the face, away from the heart". But someone also once compared it: "Love in the distance is like a flame before the wind. The wind blows out a small fire, but it blows up a big one." If so, perhaps many couples who know each other and fall in love from online games are great fire-makers. Because even though they are hundreds and thousands of kilometers apart, with sincere love and sharing, they still overcome together and write up beautiful love stories.
The couple in the story that Emergenceingame.Com shared this time is a typical example of such beautiful love. Couple from title survival game today's hottest – PUBG Mobile. Knowing each other and falling in love through the game, however, the geographical distance between them is not a small number. One in Can Tho, one in Thai Nguyen, the distance is 1743 km. Therefore, although they have been in love for a long time in the game, it was not until later that they had the opportunity to meet face-to-face in real life.
​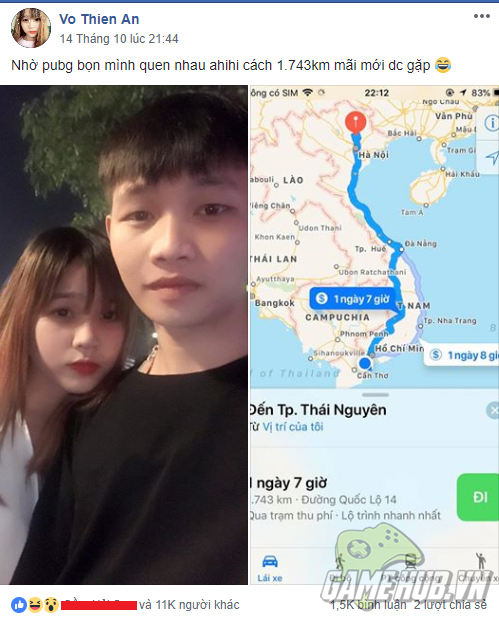 It seemed that distance would be the barrier separating the couple, but with sincere love, until now, they still keep the full flame of love, especially having overcome the limit of a love affair on earth. virtual world to be able to hold hands in real life.
​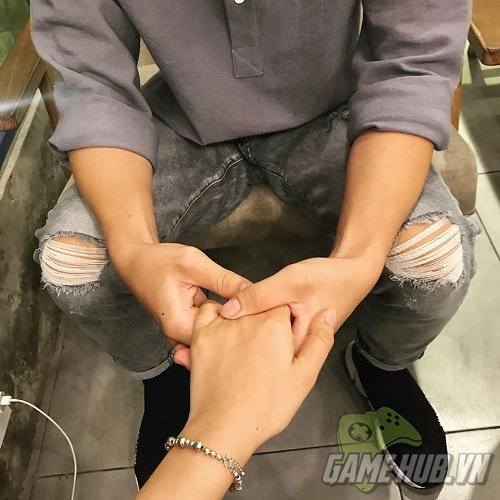 ​
In a survival game like Playerunknown's Battlegrounds (PUBG), it seems that the place that covers all is just the fierceness of the battles, the struggle to survive and to become the winner. But no, here still exists the poetry, the sweetness, the romance of the couple's love, proving an undying thing that, in any situation and in any place, love is still a source of life that cannot be denied.
​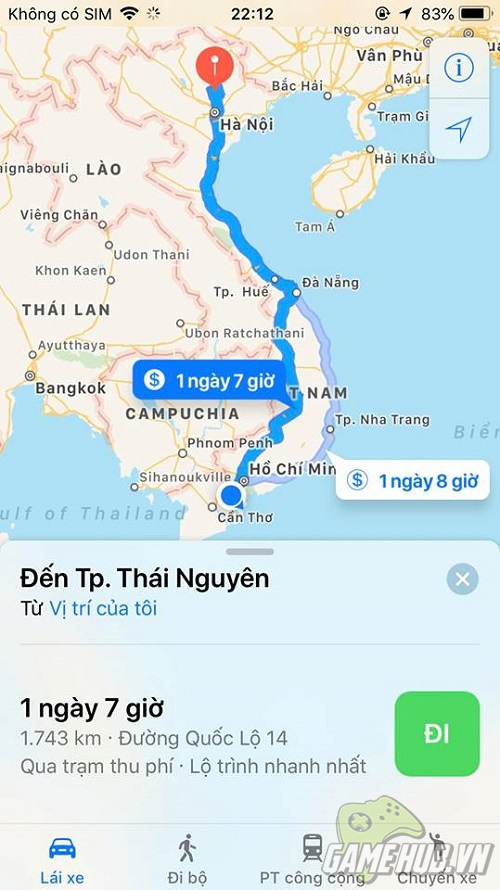 ​
Because of that, PUBG Mobile is not an exception when it comes to the mission of "matchmaker" like its other brothers. The proof is that there are many couples who are destined to know, meet and "spark love from this fierce survival game.​​
​
Share your special love story publicly first PUBG Mobile community, VTA – the lucky heroine in the story could not help but make other gamers "gato" to the fullest. Because even though playing games is just for fun, surely anyone wishes to find a soulmate in this virtual world. The post received more than 11,000 likes and thousands of comments as well as being shared widely on social networks.
​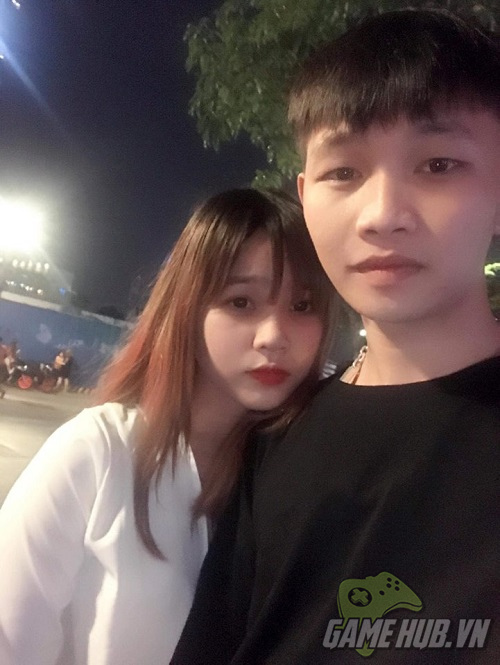 ​
It is not yet known where they can end up lying hand in hand. But don't stop thinking about the next day, simply that now they are living fully with their love. Finally, on behalf of Emergenceingame.Com as well as the PUBG Mobile community in general, I would like to wish our gamer couple a beautiful and long lasting love!
Join the PUBG Mobile community at the group:
https://www.facebook.com/groups/pubgmobivn/​​
Source link: Nearly 2000 km apart, the couple of gamers are still in love thanks to the "matchmaker" PUBG Mobile
– Emergenceingames.com