Today Funny game will lead to a unique lineup that is emerging in the version DTCL 10.15 that is Rumble's BBQ. Let's explore the revolving formation around Rumble 3 stars "glare" – 1 dry 1 net Hey!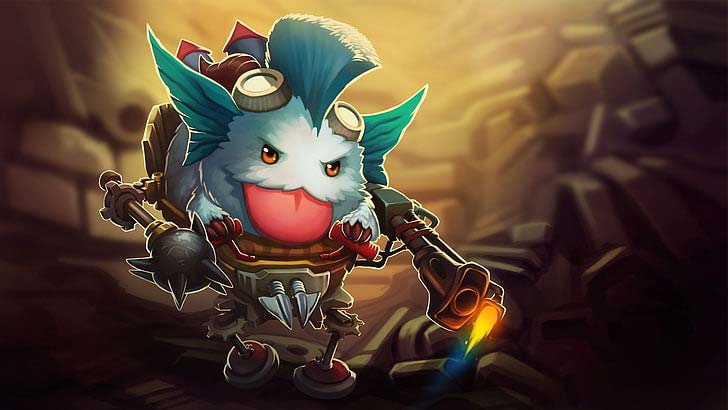 In today's lineup, Rumble will be the trump card of BBQ line-up. So we will review together about the parameters of Rumble for new players.
Skill:
Guns Flame: Rumble Burns targets, dealing magic damage in a cone over time 3 seconds, while decreasing 50% healing of them in 5 seconds.
Damage: 500/750/1500
Family / Race:
Usually players Pope Francis often used Rumble into formations Pilot – Secret Detective or pilot – Witch, some choose to combine with Gangplank to stimulate us Explosive wide area stun. But in this post it won't be like that, today's lineup will be Exploding – The Universe. Right, The universe will be the foundation of today's deck thanks to the ability to suck blood as a highlight combined with your skills Rumble makes him extremely stubborn in battle.
1. Build squad around Rumble:
As mentioned above, this will be the revolving formation Rumble main force. In DTCL version 10.15, Universe has been nerfed in level combination 2 But it won't affect this roster too much since we are going to be using 4 cards The universe the other is Xinzhao, Rakkan, Xayah and Ashe.
Along with 4 The universewe have more Ziggs to stimulate us Explosive with Rumble and 2 optional Mystery generals for the match.
Strengths / weaknesses:
Advantages:
Has a lot of controls and a pretty high lifesteal when you hit 4 The universe.
Quite strong in the mid game.
Defect:
Need to prepare for Rumble.
Pulling back to late game requires additional damage.
2. Standard lineup list:
Champion 2 gold:
3 gold champions:
Hero 5 gold: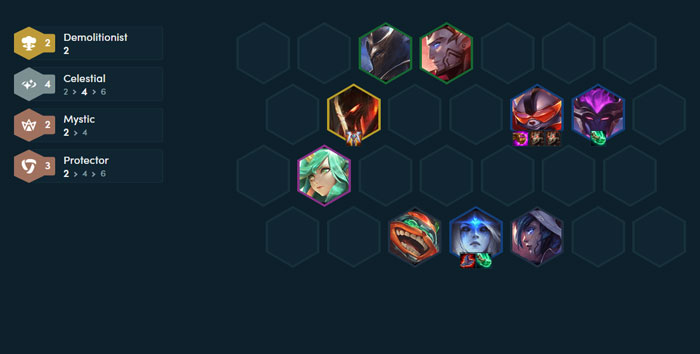 Rumble's standard line-up of Rumble's BBQ
The formation is in place, let's go to the equipment part!
3. Equipments:
Referring to the main card first, the necessary equipment for Rumble will Bao Thach Gloves and Confucian Power. Standard item would be 2 Giant Power with 1 Bao Thach Gloves Or we can add 1 Infinity instead of 1 Giant Power to increase damage to skills.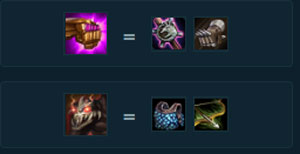 Rumble's 2 items
For the rest of the positions, we will match the spells Ashe and armament for 2 cards Xinzhao and Rakkan.
4. Stages in the game:
Start of the match:
At the beginning of the match, the preferred champions chosen will be Ziggs and Xayah, Xinzhao and Rakkan. If you do not have these cards, do not worry yet, choose for yourself other cards with good health such as Graves, Nocturne.
On the first round of the market, please pick up the equipment for yourself Sticks Too Large or Training Gloves to make Bao Thach Gloves for Rumble.
Mid match:
In the middle of the game we start to have more positions on the board for 3 and 4 money champions. Now buy yourself the card Rumble with Ashe To complete the squad at level 6.
When we reach level 7 we will buy Karma to build armor Rumble in the match. At this point let's start pairing component equipment for Rumble and other generals.
At the end of the match:
Going to level 9, make a choice Soraka and Urgot to complete the deck Rumble barbecue BBQ. Talk about Soraka, She will play the role of stimulating system secret for my team and Urgot then take on the responsibility of reaping the enemy team's cards with his ont hit skill.
5. Notes when playing Rumble at BBQ: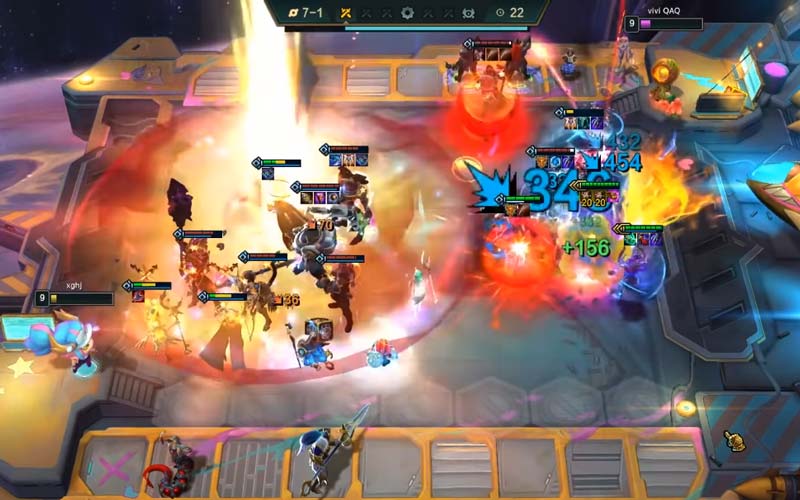 Make sure to achieve it level 6 Soon otherwise you will lose a lot of health and quickly get out of the game as the lineup will only be really strong at this level up.
Do not forget to pick up priority items for Rumble for our decks are always revolving around him.
6. Overview:
This is a pretty weird and new lineup in this version. Let's build your team into a barbecue like this post and it will certainly not disappoint you. I wish you all the top 1 in the lot DTCL version 10.15 this time.
Above is the guide to building a lineup of Rumble BBQs in the Truth Arena season 3 – Unlimited Thien Ha.
Source link: Lineup Rumble BBQ – Truth Arena 10.15
– https://emergenceingames.com/