If you are a longtime gamer of the Call Of Duty series, you will not be familiar with the Perk concept. But for beginners, it will take time to learn. So what is Perk and what is Perk's role in the game? Let's refer to the article below.
Roughly understood, Perk is the equipment, skill or auxiliary effect for the character. Inherited from Call of Duty: Black Ops 4, the manufacturer has "cement concrete" the Perk to the edition Warzone.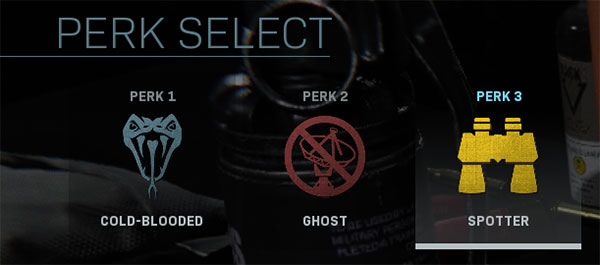 Perk is pre-set in LoadoutEach loadout will have a total of three slots to equip the perk. Each box provides 6 different options, but you can only choose one of them. In game mode Battle Royale, players can only receive 3 Perk with 3 different colors (Blue, Red, Yellow) through the hearing box Loadout Drop Buying at the stations (Buy Station) scattered on the map with the same price of 6,000 VND that you earn throughout the journey.
Green Perk (Perk 1)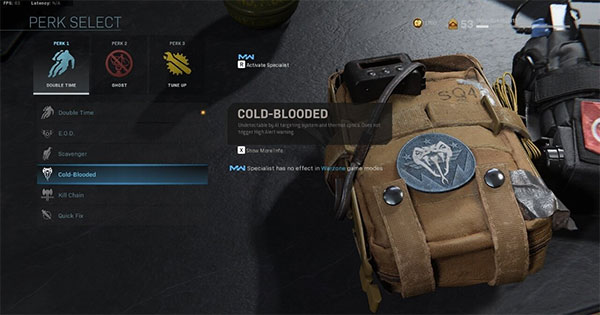 Doube Time: Double your running speed as well as 30% more movement speed while sitting
Explosive Ordnance Disposal (EOD): Slightly reduces damage from explosive weapons such as bombs or fire (except Killstreaks).
Scavenger: Loot bullets from enemies that have been knocked out
Cold-blooded: Get out of sight of the AI ​​system, the heat scopes as well as the Perk High Alert. Still recognized by Drones but cannot be marked.
Kill Chain: Increases the rate of Killstreak loot in the crates
Quick Fix: Instantly heals when killing other players or capturing points, and removes the healing speed slow effect (only applies to killing other players with guns, knives, and melee)
Perk Red (Perk 2)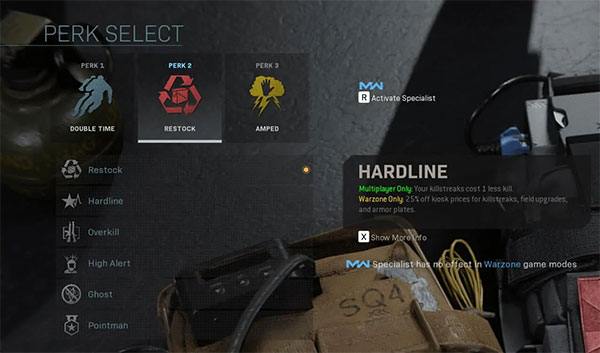 Restock: Reloads equipment after 50 seconds, doubling the charge speed of throwing knives, decoy grenades, and Stim
Hardline: Discount 25% for purchase of Killstreak, Field Upgrade and Armor
Overkill: Allowed to equip 2 large guns
High Alert: Alerts you when an enemy is shooting outside the field of view
Ghost: Players become invisible in front of drones and scanners
Pointman: Team members get extra money for completing the quest
Gold Perk (Perk 3)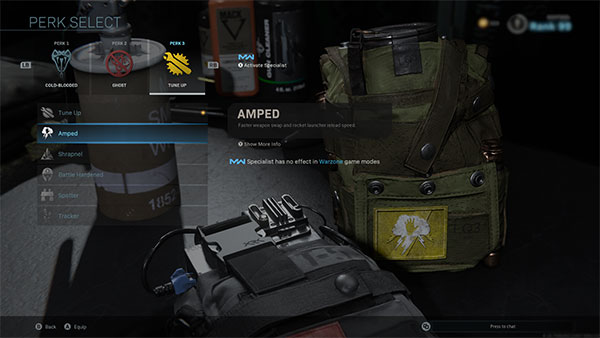 Tune Up: 25% reduction in time to save allies
Apmed: Switches guns quickly and increases Rocket reload speed, but doesn't work on pistols and knives. Most equipment can be activated faster.
Shrapnel: Add items that deal damage when engaged in battle. Explosive damage slows enemy healing by 3 seconds
Battle Hardened: Reduces the effects of Flash, Stun, EMP and Gas on self. Unaffected by Snapshot
Spotter: Can see through walls of enemy equipment, Field Upgrade and Killstreak. The hilly plains can be marked with a sight. You can hack Claymore, Proximity Mine, C4, and Trophy System on your opponent, but in return cannot highlight Advanced UAV.
Tracker: Tracks enemies' tracks, increasing crawl speed
Advice for newbie
Scavenger, Overkill, Amped: In accordance with the "hunting" gameplay, but it is necessary to be active in the fighting phase.
Double Time, Ghost, Tune Up: For gamers who have not had much experience choosing Perk.
Quick Fix, Overkill, Battle Hardened: Should be used in melee situations or facing multiple enemies at the same time.
Cold Blooded, Ghost, Tracker: Suitable for map scouting and at the same time creating advantages in "sneak push" phases.
Wish you have fun playing the game!
Source link: Learn about Perk types of Call Of Duty: Warzone
– https://emergenceingames.com/