Alpha Test version of the game Haki Awakening will be officially launched on December 16, 2020, let's quickly go to Dai Hai Trinh to become a great captain. Don't forget to participate in the events to get the latest Haki Awakening Codes, which can be used in both the Alpha Test and Open Beta stages.
Awakening HAKI belongs to the latest arena strategy game genre from the publisher MiGame, the game possesses sharp graphics and an intuitive interface to help users approach simpler, intuitive gameplay but no less attractive. .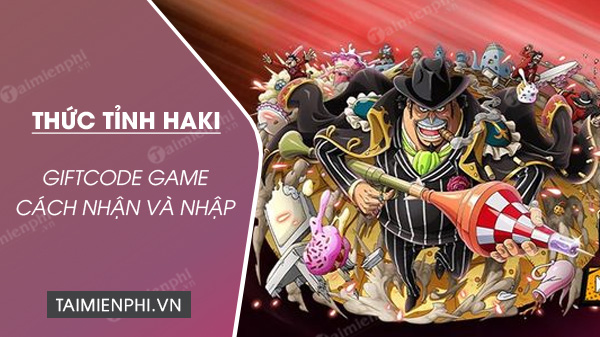 HAKI Awakening – Arena strategy game on Android and iOS
Free HAKI Awakening Code
CODE 1: NAMMOI2021
CODE 2: VIPCODE2TRIEU
CODE 3: TTZO10PKN
CODE 4: LS0112RRT
CODE 5: LS0212DFJ
CODE 6: LS0313PSZ
CODE 7: LS0413QQA
CODE 8: TTXT21APM CODE
CODE 9: TTTZT32UMX
CODE 10: TTZF542TTS
CODE 11: TTZF43KYS
CODE 12: CODE50KDANGKY
CODE 13: STR19122020
How to get HAKI . Awakening Code
Event 1: Vote App 5 stars
– Reward: HAKI Awakening game code
+ Unique Poison Nhat Phuong
+ Extol*2,000
+ Pirate Spirit*10
+ Boat Enhancement Stone*50
+ Pirate Enhancement Stone*50
– Link to join: Event 1
Event 2: Communication Trailer
– Reward: HAKI Awakening GiftCode
+ Title of the Beginner HAKI*1
+ Random Chemical Stones*50
+ Random Attribute Potion*5
+ Extol*1,000
+ Silver*2,500,000
– Link to join: Event 2
Event 3: Like Page to receive great gifts
– Reward: HAKI Awakening Code
+ CROCODILE SSR*1
+ Extol*1000
+ Remedy*2
+ Bubble Enhancement Stone*20
+ Treasure Enhancement Stone*20
– Link to join: Event 3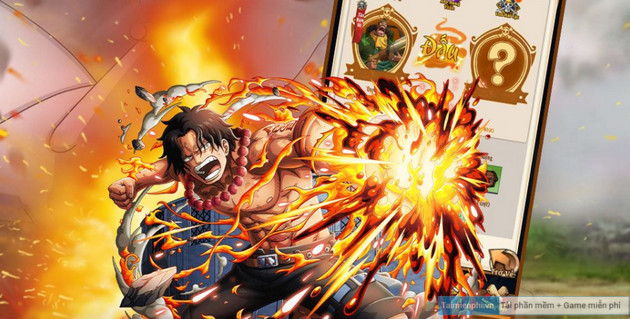 Some other places to get free HAKI Awakening GiftCode
– Link to the homepage of the game HAKI Awakening here
– Link Fanpage Awakening HAKI here
– Link Group HAKI Awakening here
How to enter GiftCode Awakening HAKI
Condition: Characters must be at least level 20 to enter the HAKI Awakening Giftcode to receive rewards.
– Step 1: Click on the port Harbor to get to the interface Harbor
– Step 2: Choose Welfare Hall to enter the event portals. In the interface Welfare Hall, click select Giftcode.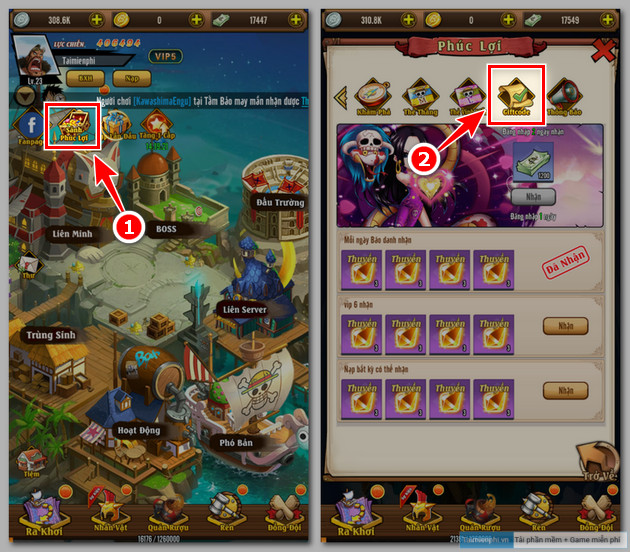 – Step 3: Entering HAKI Awakening Code => click Take, to enter Letters get rewards after using GiftCode successfully.
+ Note: Each type of giftcode for an account can only be used once, characters on different servers in the same account do not use GiftCode of the same type.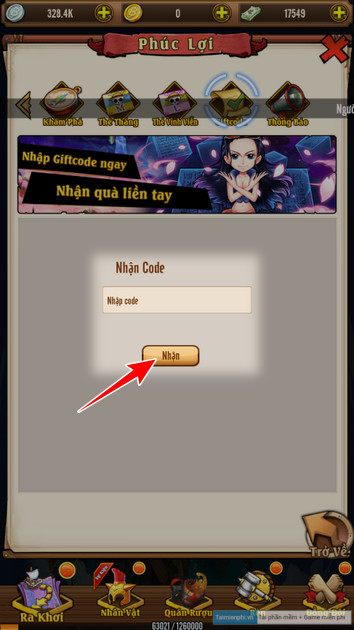 If you are tired of tactical general fighting games, why not try to install Thuc Son 4D and enjoy this new masterpiece, each character class has a different development direction. Total Code Thuc Son 4D of NPH are synthesized here by Taimienphi.
https://thuthuat.taimienphi.vn/code-thuc-tinh-haki-61820n.aspx
Download game HAKI Awakening latest version
=> Link download HAKI Awakening for Android


=> Link download HAKI Awakening for iPhone


Related keywords:
Game Code Awakening HAKI
, HAKI Awakening GiftCode, receiving and entering HAKI Awakening code,
Source link: Latest HAKI Awakening Code
– https://emergenceingames.com/