Recently Sony has just launched System update version to 6.50 bring Remote Play feature to your phone, nShop would also like to send you instructions to play PS4 on this extremely interesting mobile screen. Although this is only the solution "fire fighting" Because of the small screen, high delay, and annoying touch buttons, but it's free, why don't we try it together.
What is Remote Play Playstation 4?
Remote Play PS4 is easy to understand, meaning that you will play PS4 games on your own game console but through a different application on another screen rather than playing directly on the TV. For example, Remote Play via PS Vita, PC, Mac (See more guide to play PS4 games via Remote Play on Mac and PC).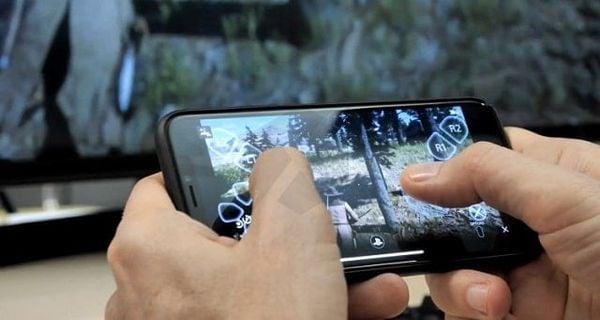 What is the benefit of this? That is you will not depend on "sticky" with the TV screen where the PS4 is located and feel free to go out and play as long as there is a stable internet connection. For Vietnamese networks, the latency is a bit high, usually suitable when you use the local network (For example, the PS4 has a LAN cable connected to the Internet on the ground floor, and you have gone to your bedroom on the 2nd floor).
Instructions to play PS4 on the phone screen via Remote Play
Basic requirements when using
These PS4 instructions on the mobile screen are for reference only, the speed depends on your Internet network. First we need to prepare the following requirements:
PS4 console firmware 6.5 or higher with Internet connection (Best plug in LAN cable to ensure speed)
IOS 12 or Android 9 or later phones (Android devices will be less supportive than iPhones).
Install PS4 Remote Play App
How to play PS4 via Remote Play Mobile
After downloading the App, the program will ask for PSN account login for the first time (Required, if you do not know how to create a PSN account, please refer to the instruction )This PSN account is also required to be logged in on the PS4 on which you want to play Remote Play. After successful login, the screen below will appear:
Just press Start according to the PS4 instructions that appear on the screen and start connecting to the game. The gameplay will be similar to a normal PS4, but there will be 2 interfaces based on you to screen portrait or landscape: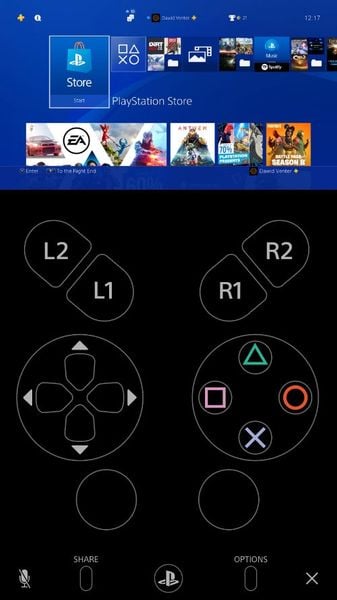 The interface is easier to control, but the screen will be a bit small to see
Some notes about Setting settings in the PS4 guide are as follows:
In the right corner you see the Setting gear section. Including the Sign-In / Sign-out so you can log in to another account (Ex: a friend's PS4). The other settings are relatively simple but note that you need to pay attention is Video Quality for Remote Play:
The default setting will be a bit laggy – delay when playing. If you feel a heavy impact can lower the Resolution and Frame Rate down the game will be smoother. Of course, the image will deteriorate significantly.
Best Place to Play
Wish you have a happy new experience. Playstation 4's slogan recently moved from Best Place to Play to Play Everything, but with these add-on apps it can be said that the first step of Play Everywhere is similar to the Nintendo Switch. Hopefully, with future improvements to support Dualshock 4 controllers on iOS, everyone can experience PS4 games anywhere.


Source link: Instructions to play PS4 on the phone screen via Remote Play
– https://emergenceingames.com/