Transforming painting is a trending video template on the TikTok app. To be able to make this kind of vivid video, you need to refer to the article on how to create a transformation drawing video on CapCut in the following article of Emergenceingames.com.
With unique and different effects, transformation painting videos are a very popular trend on social networks TikTok Now, fortunately, you can also create this type of video by referring to the detailed instructions How to create a video of drawing transformations on CapCut by Emergenceingames.com.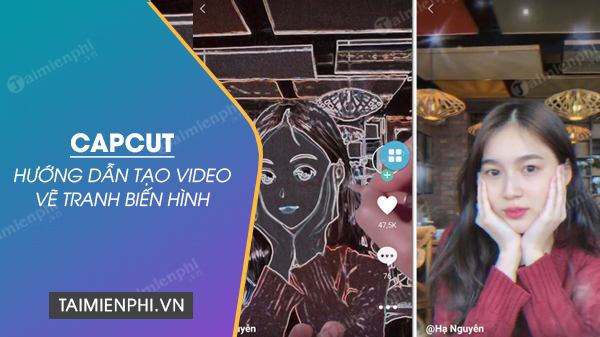 How to make a transformation drawing video on CapCut . application
Instructions for creating transformation drawing videos on CapCut
Step 1: First, you need to download the CapCut app to your phone. You can download this application from your Android phone, iPhone according to the link below.
– Load CapCut for Android
– Load CapCut for iPhone
Step 2: Open the CapCut app on your phone. At the main interface on the screen, click "sample" to switch to the interface containing the effect templates available on CapCut. Then, in the top search box, enter the keyword "shapeshifting painting", press"search" to quickly find the corresponding sample video. In addition, you can also scroll down and find the morphing drawing pattern on the trends, the trends that are prevalent on this application.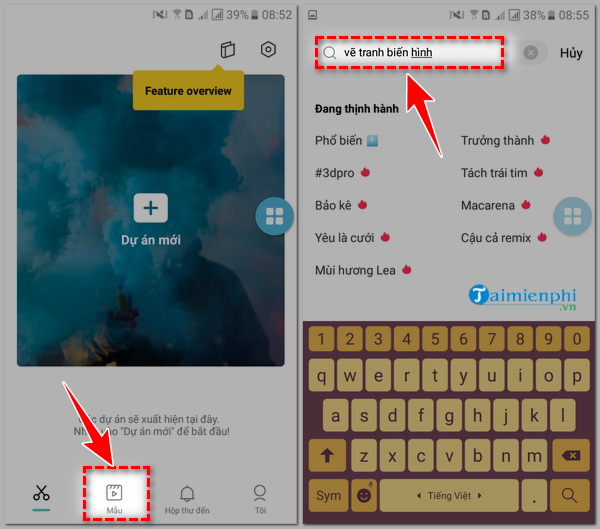 Step 3: Click to select the sample video from the returned search results. Next, you go through the template and press "use template" to start creating your own videos.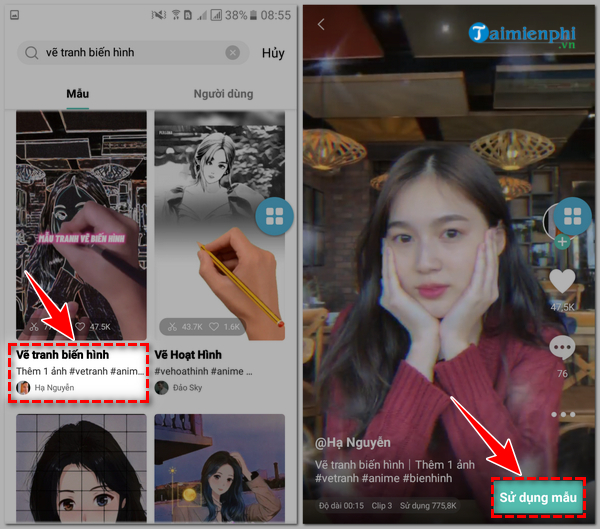 Step 4: Click to select the image or video you want to use to create the template. When the image shows the text "entered", you press "preview" to move to the next step.
Step 5: The screen shows the video created from the image according to the morphing painting template available on CapCut. Here, you can also tap the key timelines on the video and select "edit" to edit the image on the video to your liking. After you have checked and feel satisfied, press "export" to finish creating the video.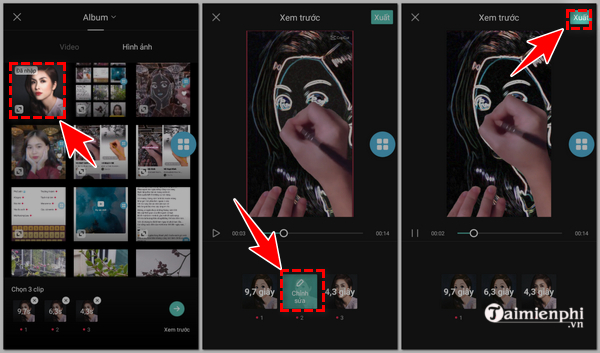 Step 6: Select the appropriate video export method (export without watermark or export with TikTok watermark), wait for the application to export the video. Next, you choose MXH to post videos (Facebook, Zalo, Instagram, TikTok) and share the newly created video with your friends.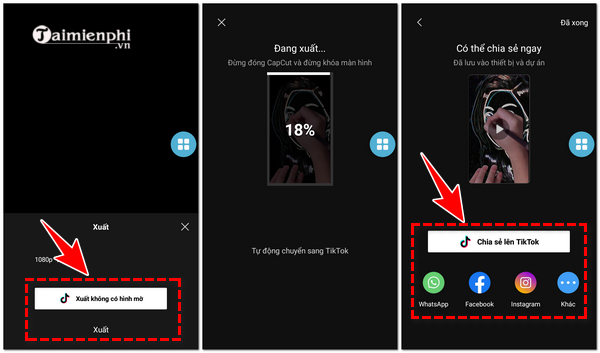 Above, Emergenceingames.com shared with you how to create a transformation drawing video on CapCut. Hope the information in this article is useful to you.
https://thuthuat.Emergenceingames.com/huong-dan-tao-video-ve-tranh-bien-hinh-tren-capcut-65119n.aspx
With a lot of beautiful effects, CapCut is known as a professional video editing application, loved by many users. For more tips and tricks on using this application, you can refer to the content of the tutorial article How to edit videos with CapCut on your phone that we shared earlier.
Related keywords:
How to create videos and pictures on CapCut
how to make a painting video on CapCut, how to edit a painting TikTok video,
Source link: Instructions for creating transformation drawing videos on CapCut
– Emergenceingames.com