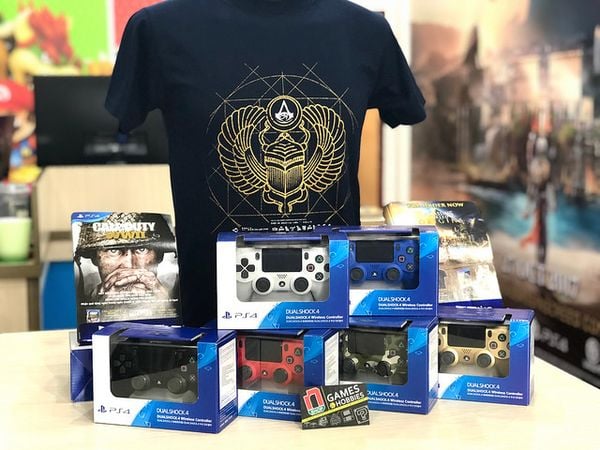 When the current Playstation 4 controller price is also quite cheap and has a genuine Sony warranty for up to 12 months, many PC gamers also start looking to buy DualShock 4 to equip their gaming equipment. Compared to other Logitech players or other brands, the PS4 controller has a distinct advantage that is the standard design, compatible with a large number of games available on the market because most of the current game developers are targeting PS4. first and then port to other systems.
The following article will guide customers when purchasing it easier to connect the PS4 controller to a computer (PC) to play via USB cable or Bluetooth.
Connect the PS4 controller to your PC via a Micro USB cable

Prepare:
PS4 controller – Dualshock 4 (Product link)
DS4Windows software, available for download at Here.
Micro USB cable for connection (Can be purchased at N-Shop> Product link)
Extract the zip file will be 2 programs (DS4Windows and DS4Updater)
Run the program DS4Windows.exe
If you run the program for the first time, choose Program Files, the program will automatically install the driver for the machine, if you use win10, there is no need to install. The screen will show the program DS4Windows always.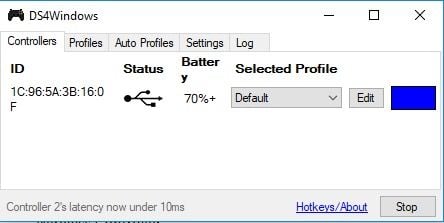 Connect PS4 controller – DualShock 4 via Micro USB cable or Bluetooth (if you use Bluetooth, you can use code: 0000 to connect, instructions in the following article)
Let's play !!!
Instructions for connecting PS4 controller – Dualshock 4 with PC via USB Bluetooth
If you want to play PS4 hands on PC without wires, you can use USB Bluetooth 4.0 to connect to the Dualshock 4 controller.
Prepare: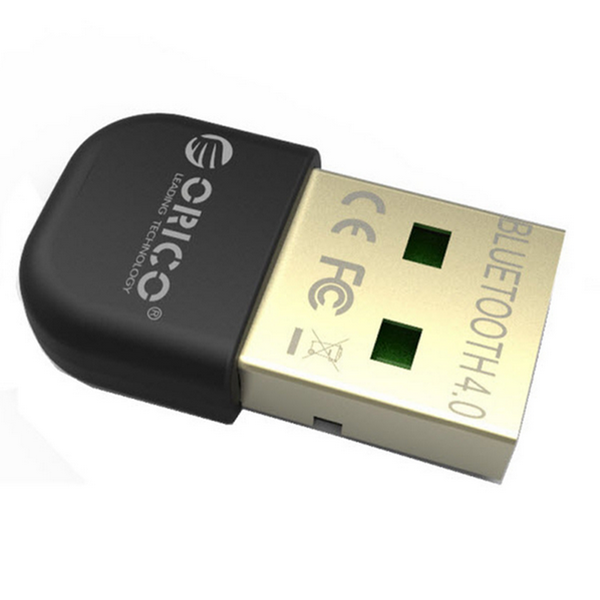 Plug the USB Bluetooth into the machine, if it is using Win10, the machine will automatically install the USB driver
Click Start to find the program "Bluetooth and other devices" -> click on "Add Bluetooth or other devices"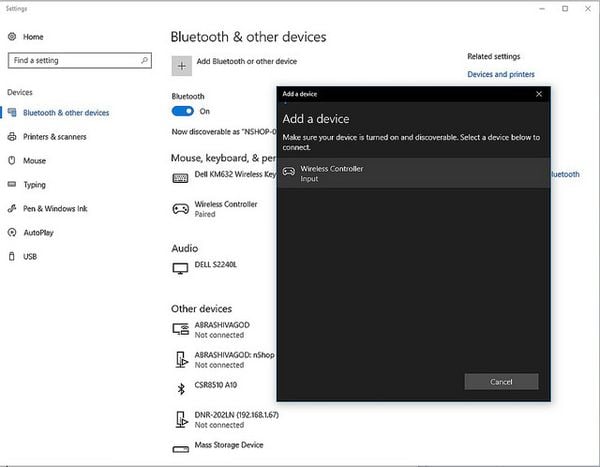 Bluetooth connection with the controller (If asking for code, press: 0000).
Start the program DS4Windows and play games !!
Note:
There are some games that by default support Dualshock 4 controllers, they don't need to run DS4Windows program to start playing games. If you run more programs, there will be times when it doesn't work.
Depending on the quality of USB Bluetooth, you can get 2-3 handles on a USB Bluetooth device.
This is a basic guide to using the controller for all supported games. If you want separate settings for each game, you can refer to here
So connect the PS4 controller via Bluetooth or buy a cable that connects to the PC
The answer is up to you, but note that even if you choose to use Bluetooth, you still need to buy a USB cord to charge the controller. So to save money you can choose to play via USB cable.
Connecting via Bluetooth provides a better experience with a more comfortable cable separation, more comfortable to become a Pro gamer.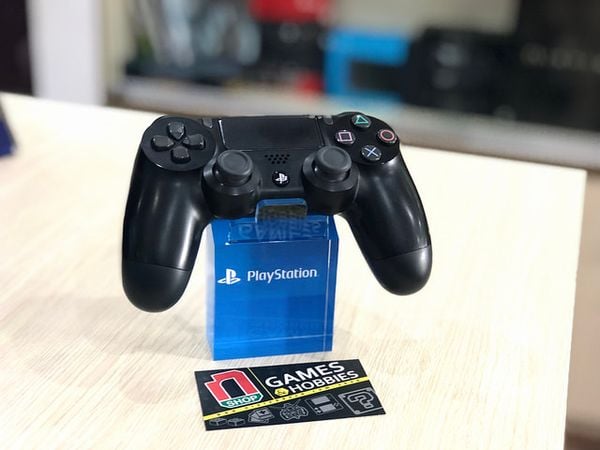 That's all of the steps, and wish you a good experience with the game through your PS4 controller. Don't have a DualShock 4 controller? Visit nShop to buy at very preferential prices, choose colors suitable for personality, genuine Sony warranty for 12 months nationwide.
Note: If you often bring the controller out to play with a laptop, do not put the handle in the backpack without buying more PS4 handle bag shock-proof to avoid the analog sticking of the handle!
> See more:
PS4 Dualshock controllers available at nShop:


Source link: INSTRUCTIONS FOR CONNECTING YOUR PS4 Console – DUALSHOCK 4 TO A PC PLAYING WITH PC GAMES
– https://emergenceingames.com/