The attraction of photo editing applications on mobile is undeniable, and using Lightroom CC Mobile on iPhone is one of the solutions to help you edit photos from simple to advanced levels.
In this tutorial let's learn together how Use Lightroom CC Mobile on iPhone, iPad. Not only has Lightroom CC on PC, but also on mobile version is very complete. Moreover, it fully meets the elements of a photo editing application from basic to advanced levels.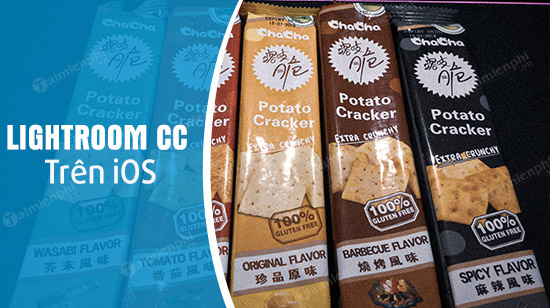 Using Lightroom CC Mobile on iPhone
Instructions for using Lightroom CC Mobile on iPhone
First we need to download the respective Lightroom CC versions, depending on the device you are using such as Lightroom CC PC, mobile.
– Load Lightroom CC for iPhone here.
– Load Lightroom CC for Android here.
Note: The instructions below are used to use Lightroom CC Mobile on iPad, the iPhone or Android interface is completely similar, so readers can follow below without an iPad.
Step 1: Remember to first download Lightroom CC Mobile to your iPhone, iPad. It's completely free, so you can use it with confidence.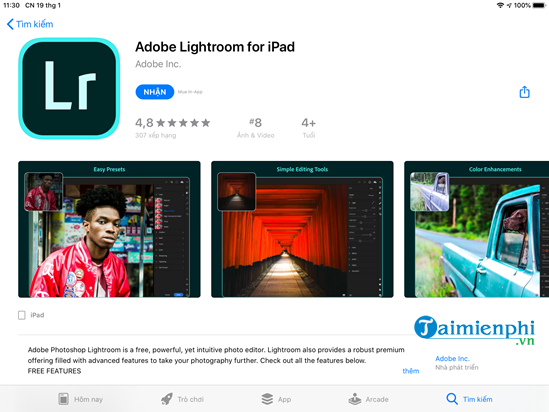 Step 2: Agree to the terms and view the initial introduction of Lightroom CC Mobile on your device.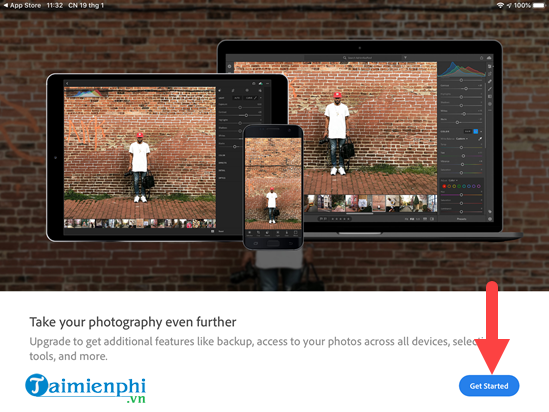 Step 3: Proceed to log in, you can use your Apple, Google or Facebook account to proceed into the application.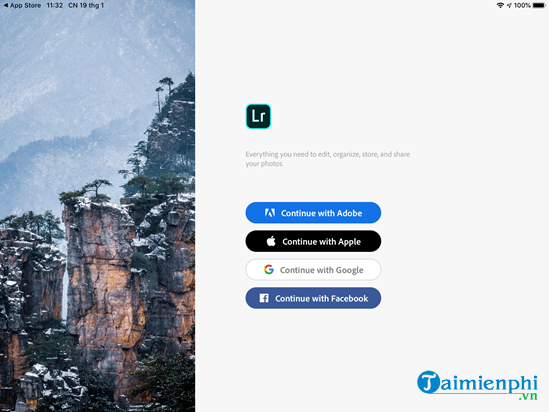 Step 4: After going inside, we select the photo to proceed with using Lightroom CC Mobile to edit the color of the image.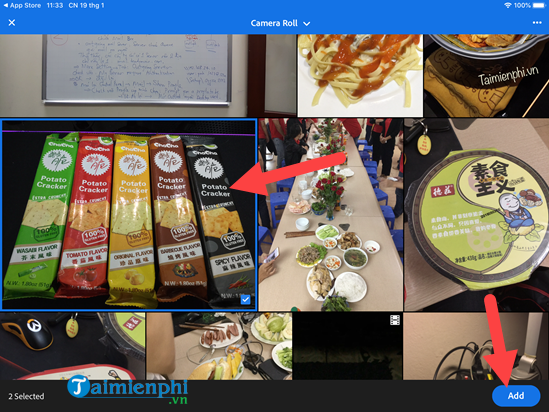 Step 5: The interface of Lightroom CC Mobile has appeared, using Lightroom CC Mobile on iPhone means you edit the color of photos with the tools provided.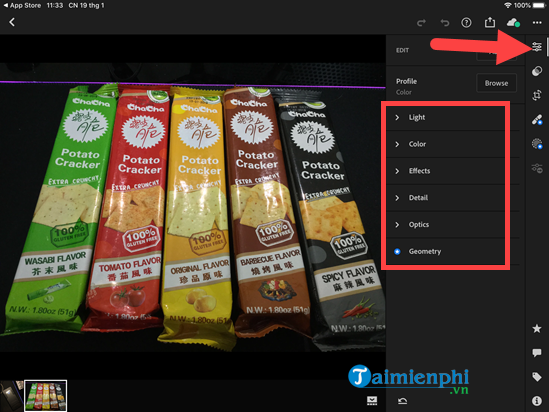 From adjusting the brightness with many shades, colors of the image, white areas, dark areas or highlights.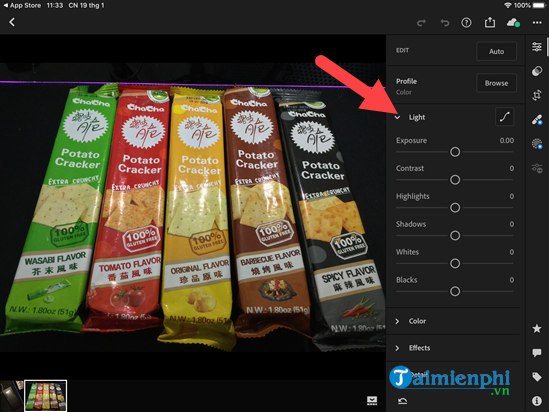 Or next is to adjust the color tones for the image, if you are not proficient, it does not matter because each of your actions will show results immediately.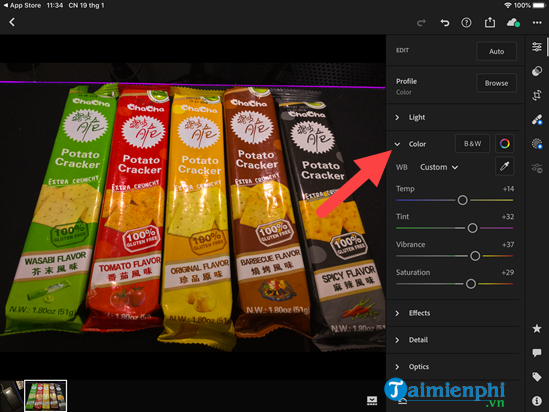 There are many different parameters, but as I said, it is not too important because every adjustment you make will bring a result. Or if possible, learn about Lightroom CC briefly, it won't take too long.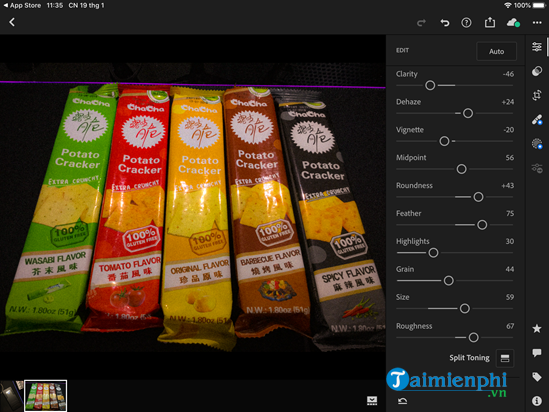 Using Lightroom CC Mobile gives you a lot of different color correction methods, many unique styles according to your own aesthetic eyes.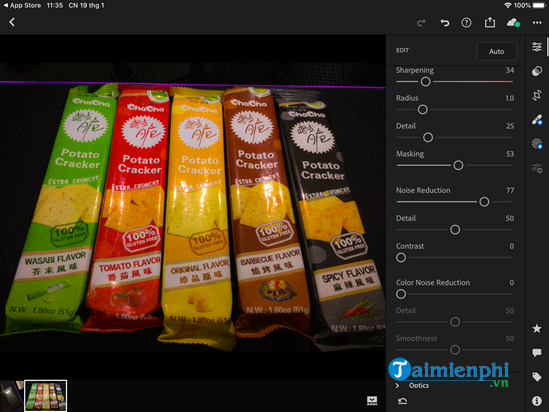 Or you can use pre-made color filters in the software, these color filters can be downloaded for free or some of the templates are paid.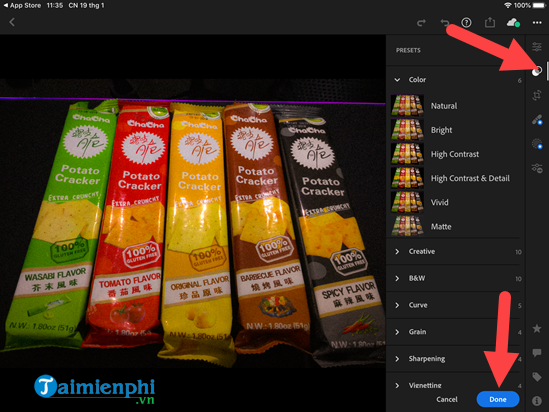 Lightroom CC Mobile itself provides users with a lot of different filters to use, readers can use it to create many other photo styles.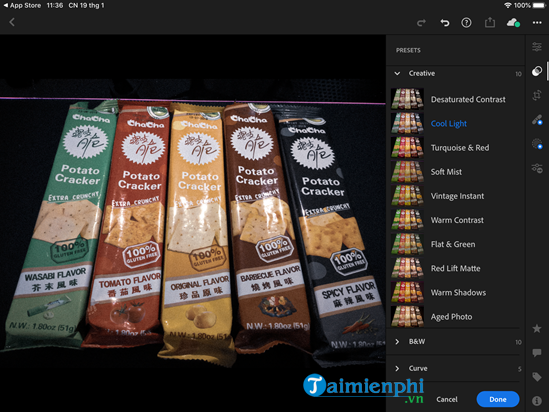 Step 6: Finally you want to save the photo, choose Export to Files to proceed to export the image file.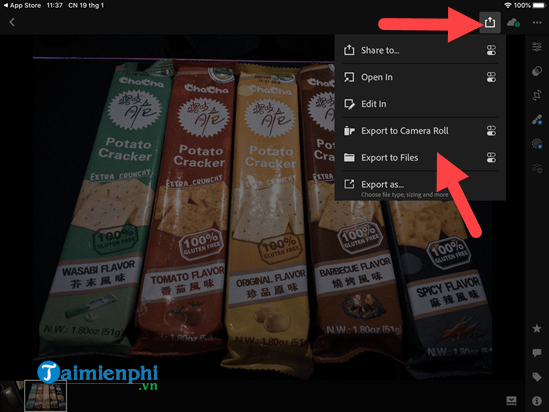 Finally compare the 2 photos with the top and bottom half, you will see how using Lightroom CC Mobile on iPhone works.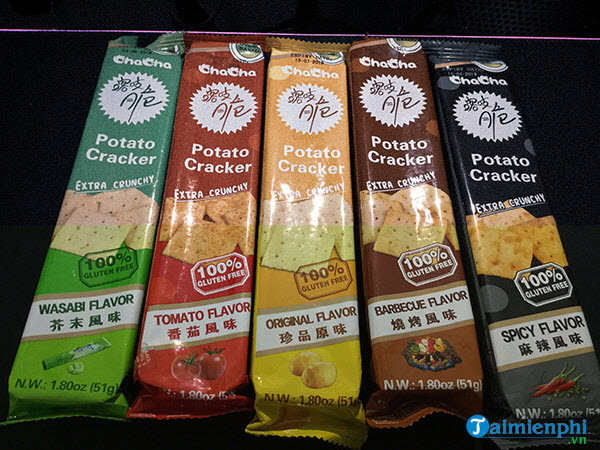 In addition to using Lightroom CC Mobile on iPhone, we have a genuine Lightroom version of the PC version. Of course, installing Lightroom PC version will be more complete and easier than Lightroom CC Mobile. So if you can, download and install Lightroom on PC.
https://thuthuat.Emergenceingames.com/cach-su-dung-lightroom-cc-mobile-tren-iphone-55474n.aspx
Photo post-processing in Lightroom is an extremely complex and important step to get a good photo. Therefore, if you are proficient in this software, this application. Way Photo post-processing in Lightroom It will help you get amazing photos.
Related keywords:
Using Lightroom CC Mobile
how to use Lightroom CC Mobile on iPhone, how to use Lightroom CC Mobile on Android,
Source link: How to use Lightroom CC Mobile on iPhone
– Emergenceingames.com