Among the guns that PUBG Mobile provided, Bolt Action sniper rifle has the greatest damage. In this article, we will learn together all the information about Bolt Action Sniper guns as well as how to use them in PUBG Mobile.
PUBG Mobile has attracted a lot of players worldwide since its launch. The joy of playing solo or fighting with teammates always excites people and makes it hard for them to resist logging into the game every day. PUBG Mobile possesses a diverse weapon system, from pistols, shotguns, semi-automatic guns to assault rifles, light machine guns and sniper rifles. All weapons have different characteristics and each is used to a different extent.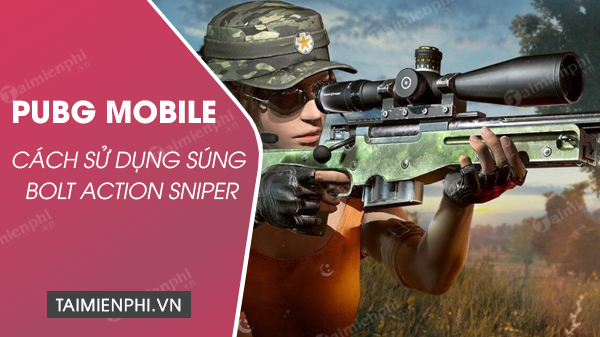 How to use Bolt Action Sniper gun in PUBG Mobile
Sniper guns play an important role in long-range wars. Snipers' damage simply makes them the deadliest weapon in the game. PUBG Mobile offers automatic sniper rifles such as Mini 14, SKS, SLR, VSS and QBU. Its base damage is not as great as the Bolt Action sniper rifle (sliding barrel lock). Sliding barrel sniper rifles have the greatest damage in the game and here are the details of the guns of this class in PUBG Mobile.
See also: Compare Bolt Action rifles vs DMR
How to use Bolt Action sniper guns in PUBG Mobile
1. AWM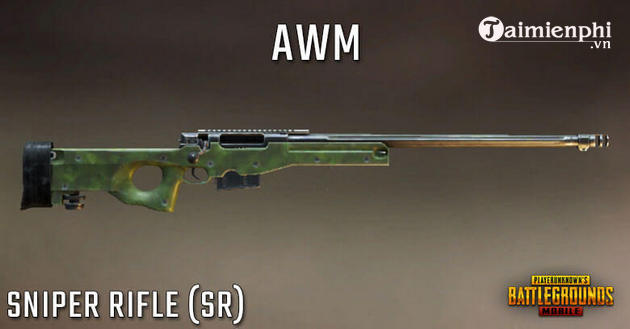 Arctic Warfare Magnum or AWM is the deadliest and most dangerous weapon in PUBG Mobile. One bullet of the AWM was more than enough to kill a single player. AWM does not appear as a spawn in the game, it is only present in AirDrop or Flare Drop. The AWM uses the scarce 300 Magnum ammo.
– Damage: 120
– Headshot damage: 120
– Best accessories: Silencer, Extended Quickdraw magazine and Cheek Pad
– Best viewfinder: 6x or 8x
2. M24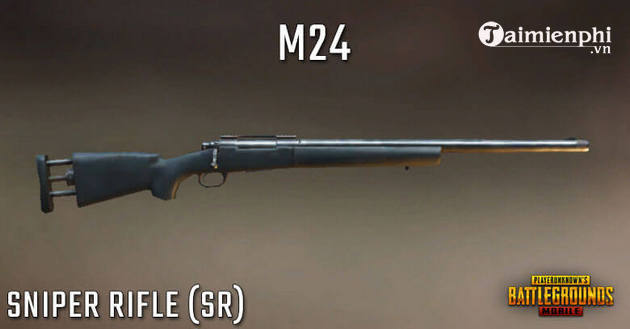 M24 is the most strategic sniper rifle in PUBG Mobile. It has great vertical recoil and a faster rate of fire than any sniper rifle that spawns on the map. The M24 is a rare gun and is available exclusively at Spark the Flame Tents in the Erangel map. M24 uses 7.62 mm ammunition.
– Damage: 75
– Headshot damage: 157
– Best accessories: Recoil barrel, Extended Quickdraw magazine or silencer
– Best viewfinder: 6x or 8x
3. Karabiner 98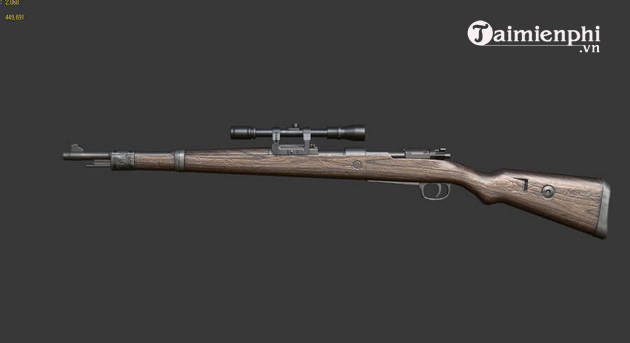 Karabiner 98 or Kar98 is one of the traditional sniper rifles used in PUBG Mobile. The Kar98 has low recoil and is one of the most accurate firing weapons in the game. Kar98 can easily shoot down enemies with level 1 or 2 armor/helmets. It uses 7.62 mm ammunition.
– Damage: 79
– Headshot damage: 162
– Best accessories: Bullet Loops and Check Pad
– Best viewfinder: 6x or 8x
Sniper guns are really reliable and players should use a sniper rifle with an assault rifle to improve combat effectiveness. If you are also playing the PUBG version on your computer, keep an eye on the most powerful sniper rifles in PUBG.
See also: The most powerful PUBG sniper rifle
https://thuthuat.taimienphi.vn/cach-su-dung-sung-bolt-action-sniper-trong-pubg-mobile-60071n.aspx
Link to download the latest PUBG Mobile game:
=> Link Download PUBG Mobile for Android


=> Link Download PUBG Mobile for iPhone


Related keywords:
How to use Bolt Action Sniper gun in PUBG Mobile
, learn about Bolt Action Sniper gun in PUBG Mobile, tips for using Bolt Action sniper gun in PUBG Mobile,
Source link: How to use Bolt Action Sniper gun in PUBG Mobile
– https://emergenceingames.com/