PUBG Mobile is the most popular survival shooter today. It not only provides a variety of equipment, weapons and medical equipment, but also assists players with unique combat skills. One of which must be mentioned is the tilt of the shooter.
Imagine, you are hiding behind a tree and want to defeat the enemy in sight neatly without leaving the shelter, what should I do? The answer is very simple, that is to stand still at that position and lean out to shoot. However, PUBG Mobile has not enabled this feature, so players who want to use need to activate it. If you do not know how to activate, please follow the instructions below of the Game Fun.
Step 1: Please open the game and proceed to login to your account as usual. From the main interface, please click Gear icon (Settings) in the lower right corner.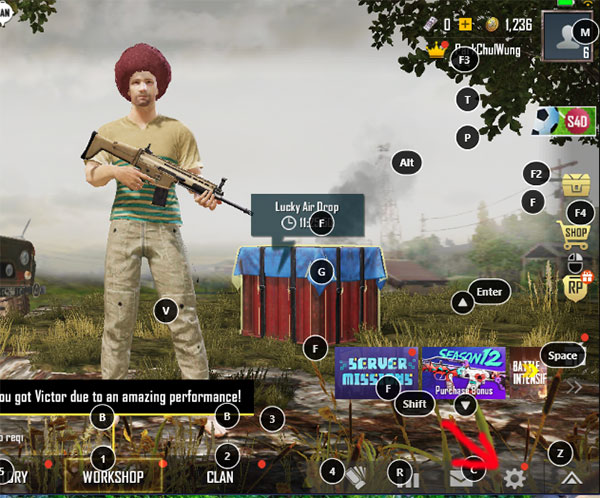 Step 2: In the interface SettingsPlease select the item Basic in the right column then navigate to the item Peek & Fire in the left column. Here, you will see that this feature has not been activated and it will be in mode DisablePlease activate it by clicking Enable.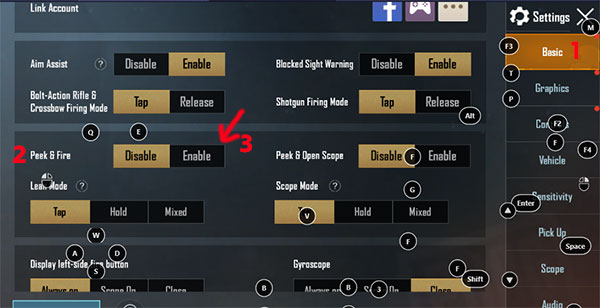 Step 3: Please turn off windows Settings then started playing the game. At this point, we will see that the character is able to lean. If you are playing on Bluestacks emulator, press 2 keys Q&E to lean to left and right. If you use Tencent Gaming Buddy emulator, on the screen, 2 icons will appear on the left side, right side next to the character. Immediately after pressing, the character will tilt left or right at an angle of about 30 degrees.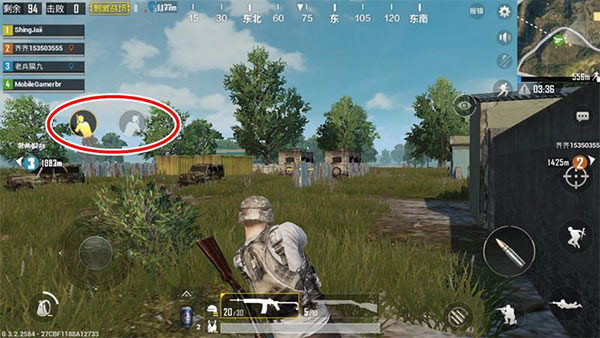 Step 4: Also in item Basic of the Settings, you should activate one more feature is leaning and automatically turn on the viewfinder by pressing Enable in item Peek & Open Scope.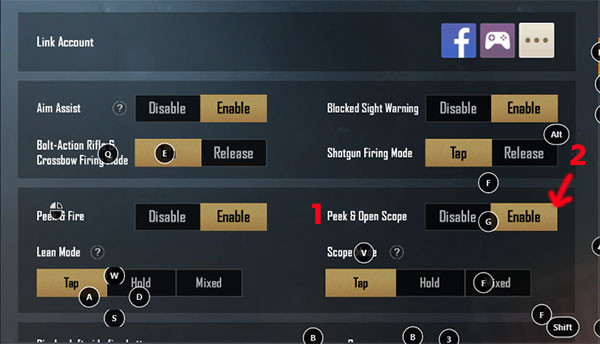 Wish you have fun playing the game!
Source link: How to tilt the shooter on PUBG Mobile?
– https://emergenceingames.com/