New way of instant transfer in Fortnite Season 5 allows you to quickly move to another location within close range to get out of a dangerous situation, or to approach an opponent, and here's how you do it.
Fortnite introduced many changes in Season 5, with redesigned maps and new abilities. A notable feature in Fortnite Season 5 allows players to Teleport short range using crystal-dash. This extra move option may seem like a small change, but it means a lot and will affect Fortnite going forward. And here's how to teleport in Fortnite Season 5.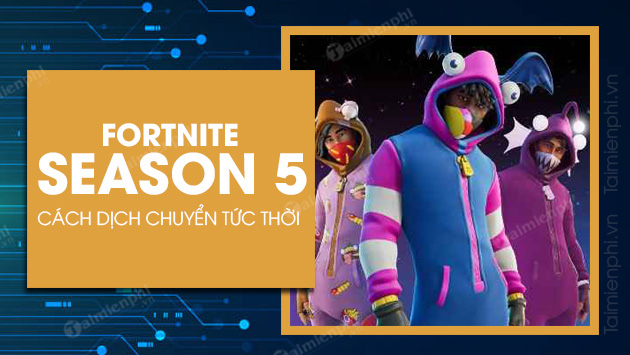 Instructions for teleporting in Fortnite season 5
How to teleport in Fortnite Season 5
1. Collect the teleport crystal Crystal-dash
To teleport in Fortnite Season 5, all players need to do is collect Crystal-dash crystals on the map. Then the player simply jumps 2 times to teleport a short distance. This way of teleporting doesn't seem to go through walls, and unfortunately, there's very little information on how to teleport at the moment.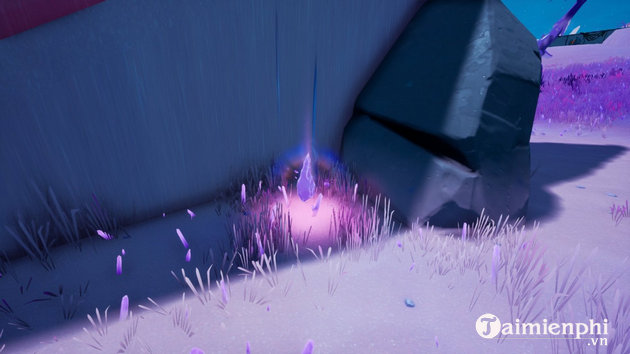 However, the usefulness is quite obvious. One of the worst situations in Fortnite is having to cross a clearing while being shot. This way of teleporting helps players quickly jump across the open ground and avoid wasting resources and risks.
In addition, this move option also brings other benefits besides dodging fire from enemies. It allows the player to break through the opponent's defense and approach the target from different angles.
2. This teleport mechanic is just what Fortnite needs
Fortnite has long struggled to handle the two aspects of building and shooting, and it's fair to say that for many people, building in Fortnite is arguably much more important.
While building isn't enough to win, someone with a good build can control the opponent's movements, pin down the target, and defend themselves against the surrounding attack.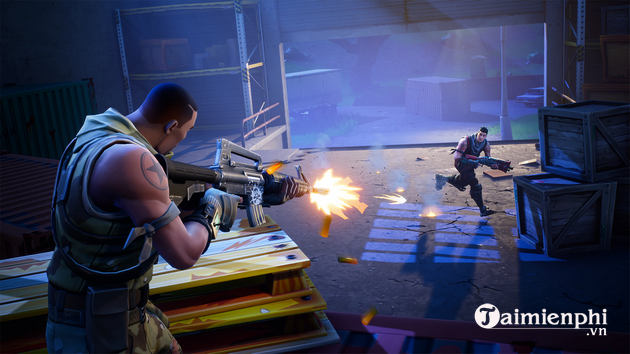 The final season seems to try to balance these 2 aspects, i.e. strike a balance between attack and defense by introducing superpowers that can cause massive damage to buildings or destroy entire towers. With the new teleport ability, players can simply dash away or dash in at the right moment to get out of a dangerous situation or exploit a gap in their opponent's play.
Link to download the latest Fortnite:
=> Link Download Fortnite for Android


=> Link download Fortnite for iPhone


In addition, since teleporting consumes resources that the player must collect during the match, players should consider where and when to use it. All in all, it should make for some interesting moments in Fortnite Season 5.
https://thuthuat.taimienphi.vn/cach-dich-chuyen-tuc-thoi-trong-fortnite-season-5-61890n.aspx
You can also refer to the top games like Fortnite under 200MB for Android if you want to experience more interesting things.
See also: Top Android games as good as Fortnite under 200 MB.
Related keywords:
how to move shuttle in fortnite season 5
, how to teleport in Fortnite season 5, Teleport in Fortnite season 5,
Source link: How to teleport in Fortnite Season 5
– https://emergenceingames.com/