Crowd City is a game developed by Voodoo. Although it has been out for a while, this game still attracts a large number of gamers thanks to the simple gameplay plus beautiful 3D graphics. The current, Crowd City is only supported on 2 mobile platforms Android and iOS. But if you want to experience this game on your computer screen, you can follow our article below.
First, to be able to play Crowd City On your computer, please install an Android emulator (here we use Bluestack). After successful installation, launch the program. From the main interface, go to the item Google Play Store Then enter the keyword Crowd City into the search box and you will see the results immediately in the first line.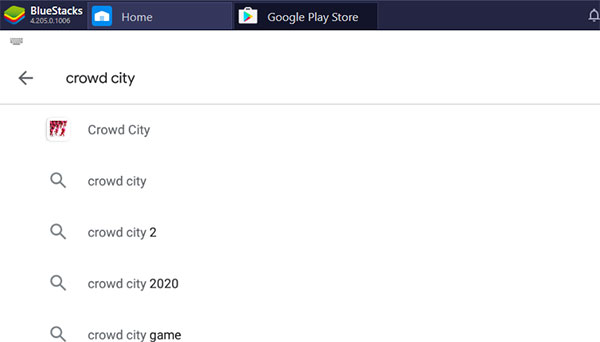 When the results appear, click the button Install to start the installation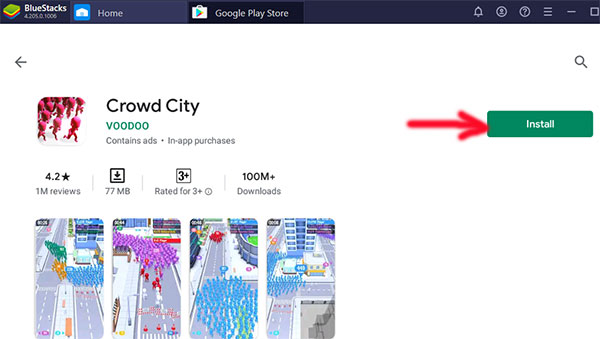 Right after that, the download will take place (the time is fast or slow depending on the computer configuration and the internet connection).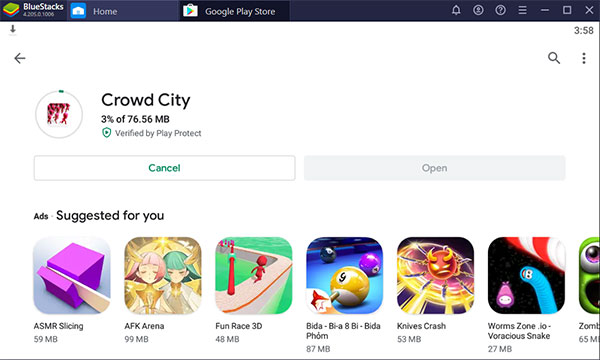 When the installation is complete, please press the button Open green to open the game up
After that, the game will be opened and you will start participating in the game. Crowd City interface is designed according to the vertical screen, so it can be a bit difficult to observe.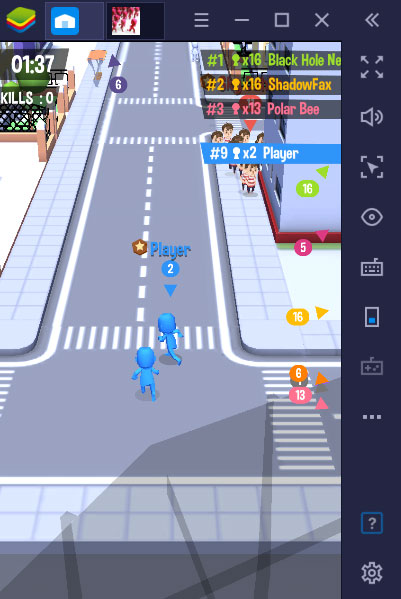 How to play Crowd City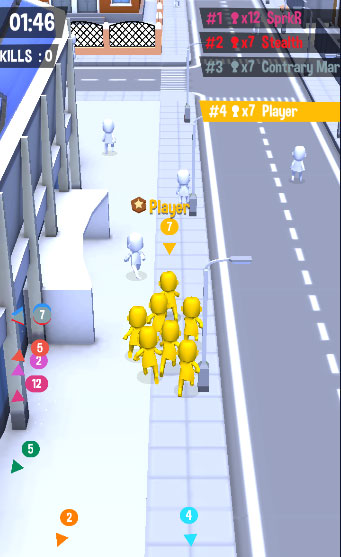 The task of all players in the game is the same, is to move around every corner of the city and find people of the same color to form a team by approaching them in a fixed amount of time. . In each match lasting about 2 minutes, you will have to compete with 9 other players to find the winner. The winner will be the one who pulls the most people into their group.
A few notes for gamers
After each match, gamers will receive bonus points based on the results. After you reach a certain score, you will be listed on the leaderboard.
If you have trouble finding people, run to public areas or buildings.
Eliminate your opponents by chasing and luring their people back to your team.
"Conquer" other party members by cornering them so they can no longer escape.
Source link: How to play Crowd City on the computer, PC
– https://emergenceingames.com/