Conquering the ocean is an interesting journey in the game Minecraft. However, to be able to survive at sea, you need a Pipe to be able to breathe underwater and see further at night. In this article, Emergenceingames.com will show you how to make and use Pipes in Minecraft 1.19.

In addition to helping you live underwater, the Pipe also allows you to exploit underwater resources, protect you from dangerous animals, and many other benefits. To be able to make pipes, you can follow the instructions below.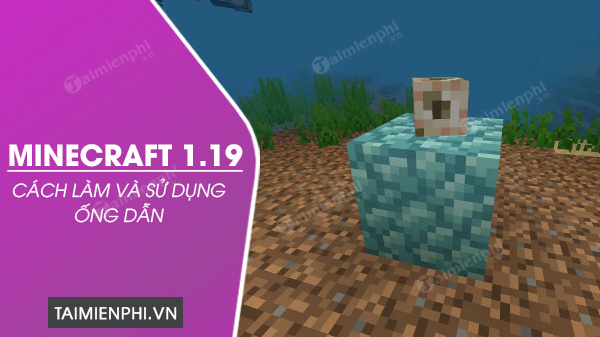 Tips for crafting and using pipes in Minecraft 1.19
I. Uses of pipes in Minecraft 1.19
The tube will help you breathe underwater, see further, take out enemies around you and monitor your heart rate underwater. In addition, the duct can be a beautiful decoration in the center of an aquatic installation.
Besides, you can completely create works under the sea with pipes in Minecraft 1.19. When there are many pipes, you can build an entire castle under the ocean.
II. How to make and use pipes in Minecraft 1.19
1. Materials needed to make conduit
To craft Pipes in Minecraft 1.19, you will need the following materials:
– Heart Of The Sea (Heart Of The Sea).
– 8 Nautilus Shells items.
– Crafting table.
The Heart of the Sea item can be found in shipwreck treasure chests. Some shipwrecks will have a treasure map leading to the location marked "X" of the treasure, and each treasure will have a unique Heart of the Sea item.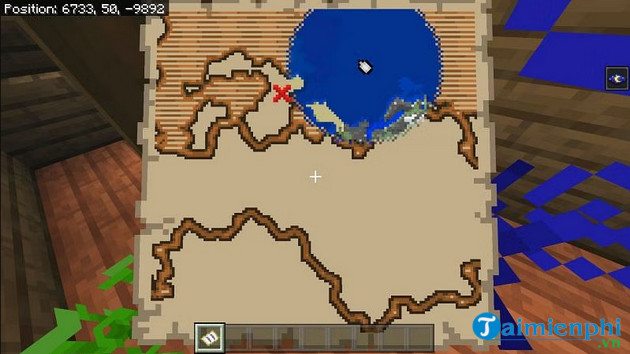 With Nautilus Shells, you can find these ingredients while fishing, fighting drowning, or trading with wandering merchants.
2. Steps to make pipes in Minecraft 1.19
After successfully obtaining both of these items, you can craft a conduit by placing the Heart of the Sea material in the center slot of the Crafting Table and placing 8 Nautilus Shells in the surrounding tiles. This is the recipe for making pipes in Minecraft.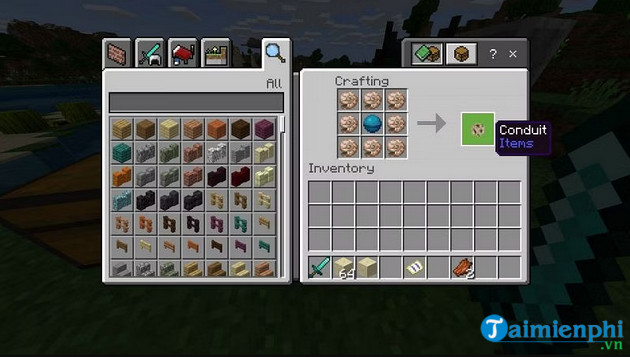 3. How to use pipes in Minecraft 1.19
After successfully crafting the conduit, you need to craft an additional framework for the conduit to work. This skeleton needs to be built from Prismarine blocks at oceanic monuments under the sea.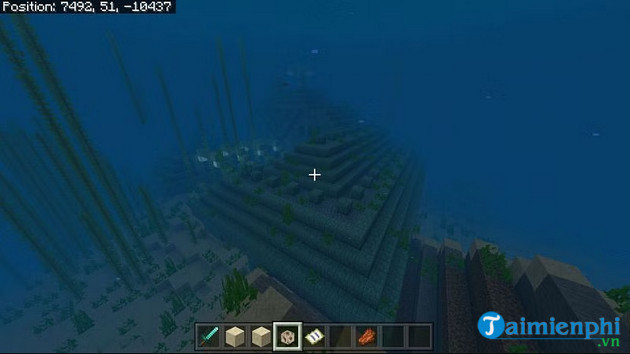 When you are building the frame around a conduit, you will need a minimum of 16 Prismarine blocks and a maximum of 42 blocks. The conduit must be placed in the middle of the 3x3x3 water blocks. Here is a detailed guide on how to build a frame for a conduit:
Step 1: Start by building a sign "+" on the ground with Prismarine blocks.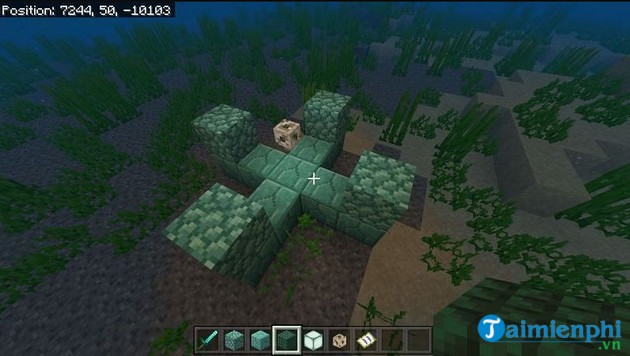 Step 2: Next, place a ring of Prismarine blocks on the top layer of the edges of the plus sign.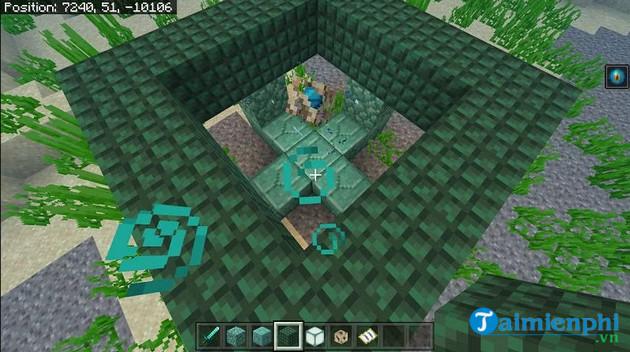 Step 3: At this point, your pipeline is already up and running, but not at maximum performance yet. You need to complete the upper part of the skeleton with Prismarine blocks that are symmetrical to the lower part to complete.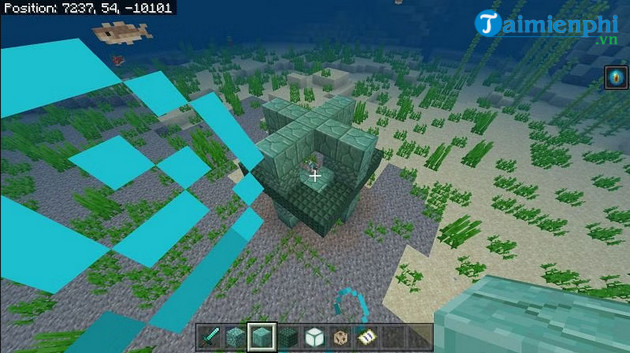 As such, your conduit frame will need exactly 42 blocks of Prismarine for your conduit to be effective. In addition, you can also refer to more examples of building frames for pipes as shown below: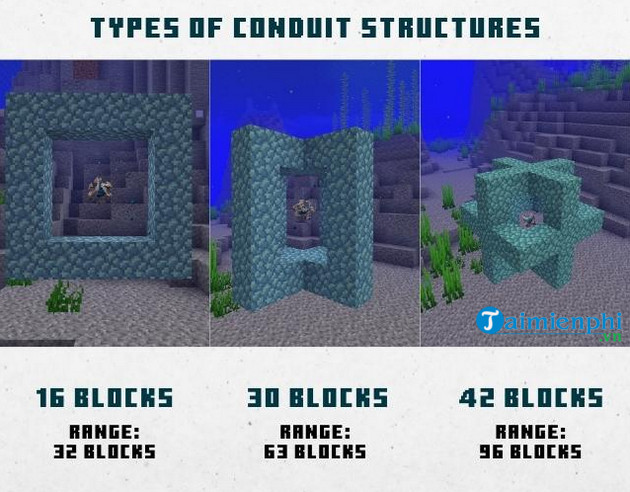 https://thuthuat.Emergenceingames.com/cach-lam-va-su-dung-ong-dan-trong-minecraft-1-19-74995n.aspx
Thus, Emergenceingames.com has introduced to gamers how to make and use pipes in Minecraft 1.19. Although it is quite difficult to craft, the features of the conduit are extremely useful like earn diamonds in Minecraft 1.19 So. Wish you have new creations with this conduit item.
Related keywords:
make pipes in minecraft
crafting pipes for Minecraft, minecraft 1.19,
Source link: How to make and use pipes in Minecraft 1.19
– https://emergenceingames.com/