Limited outfit S + rank and many other gifts when participating in AOV day event
Garena seems to be more and more generous in her work progressively Free gifts to the community Gamers League of Legends Mobile. And upcoming AOV Day event (July 26, 2020), surely players will become extremely surprised when the gift this time is S rank clothing + (finite) of the general powerful magic assassin D'arcy name is, has a name which is Fire dragon magician. So what must players do to receive this wonderful gift from Garena? Please see the lower part of the article with EmergenceInGame offline!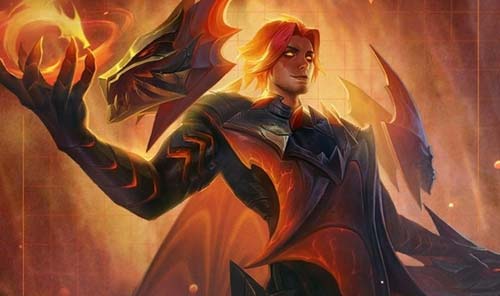 See more:
What is AOV day?
It is roughly understood that "Union Day" with many gifts is given to the gaming community by Garena. And this event includes 2 main parts:
Get the latest limited S + limited outfit D'arcy The Fire Dragon Sorcerer. (only on date July 26, 2020)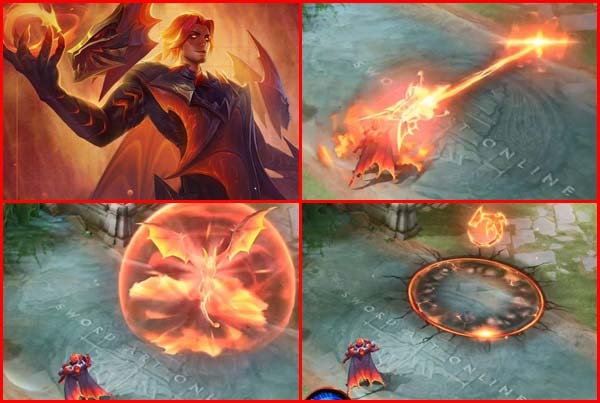 Wishing for "super huge" gifts. (from July 16 to July 26).
To do Wish mission then players only need to collect "Wishes" to be able to "wish" attractive gifts. Each gift when you wish you would 5 wishes, and just maybe wish once / gift. When your wish is successful, you will receive it Vows corresponding.
What to do to collect wishes?
Buy a wish: 100 gold / wish (maximum 5 wishes / day)
Log in: 2 Wishes + Lucky item chest / day
Share links with friends: 3 Wish / time. An account
For players who have not been in the game for a long time, click on the link to share: 4 wishes / time
Click "Pre-order" the Fire Dragon Magician D'arcy costume: 2 wishes / time
On July 26, Login to the game and press get rewarded the gifts I "wish" to receive Vow treasure chest corresponding. When open Vow treasure chestYou will receive one of the following gifts:
Voluntary chest 1: Get full benefits Lien Quan Vip for 30 days from the moment of activation, or Combo Gift Lucky
Worship chest 2: Receive Package of 60 season 20 mission books, or Lucky Gift Combo, or Lucky Gift Combo
Worship chest 3: Receive The full hero and costume package has been released so far, or Lucky Gift Combo
Voluntary chest 4: Get a Summer Edition Suit or a phone or a Lucky Gift Combo
Voluntary chest 5: Jackpot Combo includes Motorbike and all 4 volunteer gifts above, or Lucky Gift Combo
Lucky gift combo: Get a 3-day random effect and a lucky item chest
Lucky item chest: Get 5 hero shards or 5 costume pieces or 100 jewel shards
How to participate in the AOV day mission:
First, you visit the link below:
07/26 AOV day – Receiving gifts all happened
Sign in with your Garena or Facebook account of the player,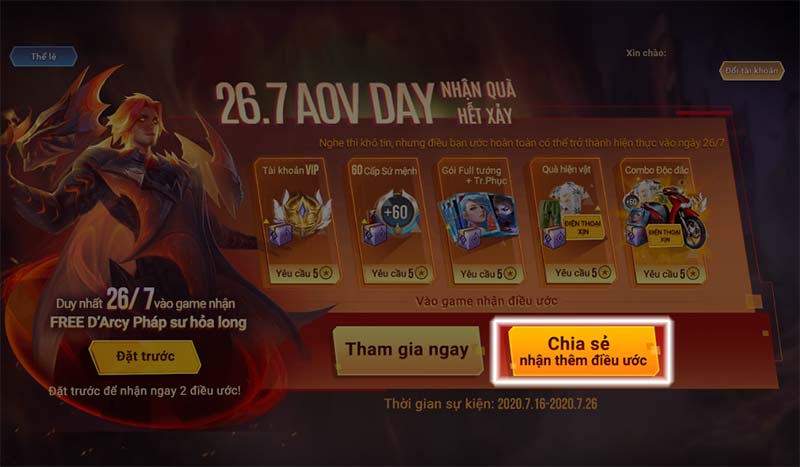 The shared link will look like this: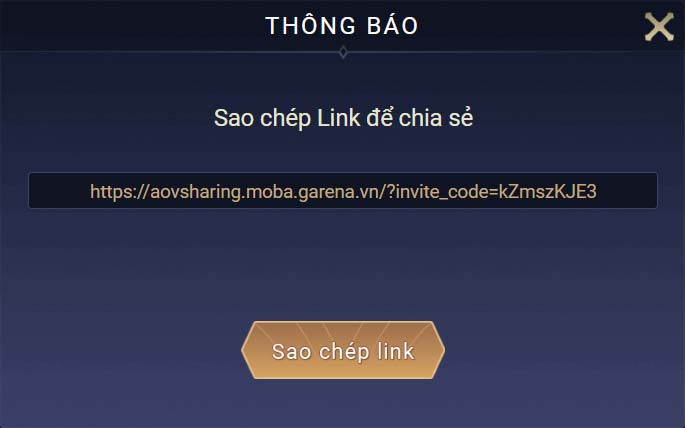 Now you just need to share to groups or Facebook Fanpage Lien Quan Mobile to exchange links with other players.
The total amount of gifts Garena will distribute to players on the occasion of this event is:
3,000,000 gifts of Lien Quan Vip 30 days.
300,000 gifts of Package 60 SSM season 20.
1 gift Package full of generals and costumes.
50 gifts of Lien Quan Suits and 1 cell phone gift.
1 Gift including Motorcycle and all of the above gifts.
Good luck!
Source link: How to get the Fire Dragon Mage Skin D'arcy completely free
– https://emergenceingames.com/