Drawing is not only a basic feature in Photoshop, it helps users create a lot of content in the process of manipulation. With the tutorial to draw circles in Photoshop below will help you better understand this tool.
Not only Draw a circle in Photoshop, through this article you will learn a tool to help you draw many different types of shapes. Combine more effects, tools together to get the best results.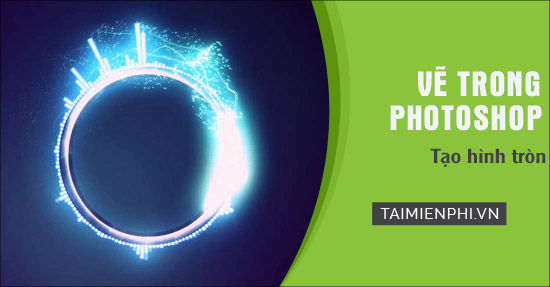 Draw a circle in Photoshop
How to draw circles in Photoshop
Note: To be able to draw circles in Photoshop like the instructions below, Emergenceingames.com recommends that you download our latest version of Photoshop here.
=> Link to download Photoshop CC 2020 for Windows


=> Link to download Photoshop CS6 for PC


=> Link to download Photoshop CC 2019 for PC


Step 1: First we have a Layers new like this, let's start how to draw circles in Photoshop.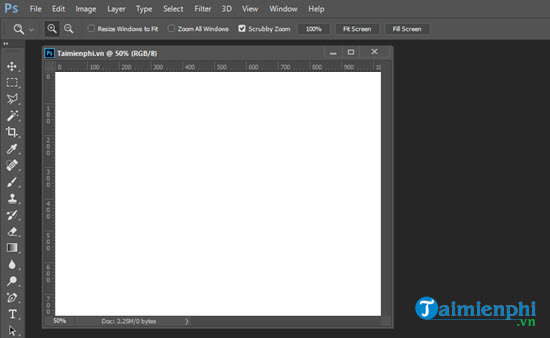 Step 2: The tool will help us draw circles in Photoshop in this article Ellipse Tool (shortcut U) as shown in the picture. In the Elipse Tool you see there are many other drawing tools.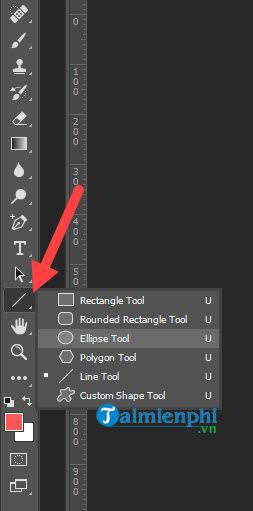 Step 3: After choosing, you just need to pull out the paper and you can draw the circle you want right away.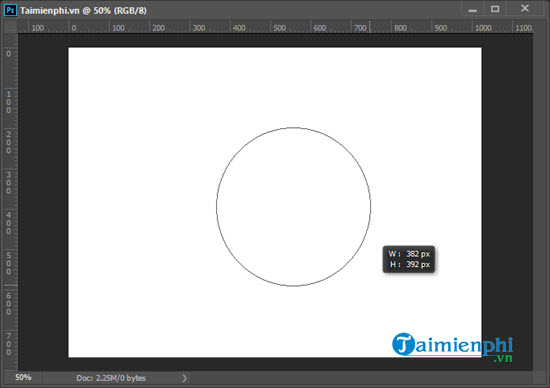 Step 4: The circles can be colored, tweaked to small or round or distorted is up to you, but this drawing is not the most standard.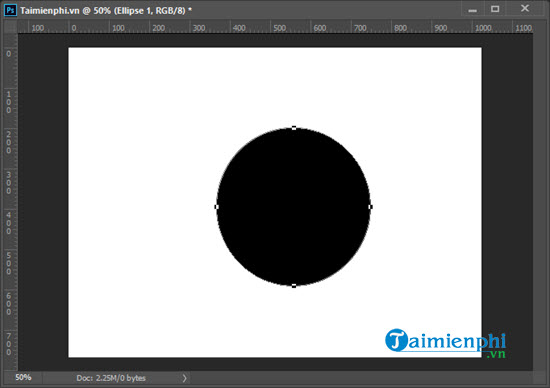 On the right hand side are the layers of the circle, where you can edit all its parameters.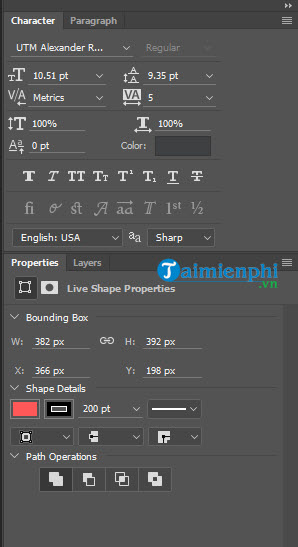 There are 2 parts in this Layers and Propertiesare all related to the drawing being drawn.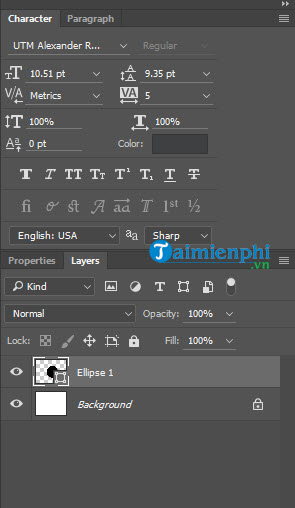 Step 5: As mentioned, how to draw circles in Photoshop is not standard, to be more standard, it means that the image is 100% sure you have to draw in a different way. hold Shift when drawing.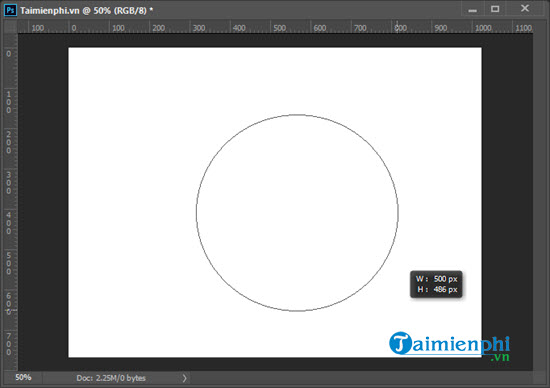 We will draw the circle in Photoshop as standard and round as possible.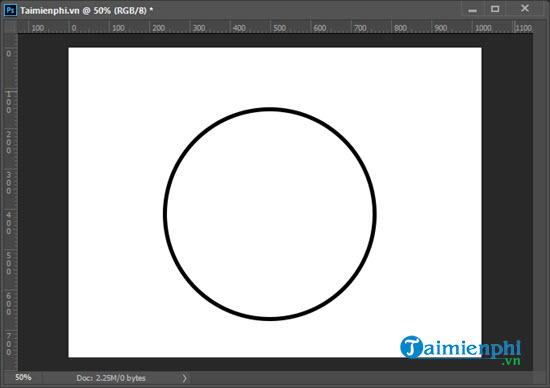 Step 6: And if you want it to be a circle from the center, keep in mind Ctrl so that the shape will automatically drag out from where your mouse started.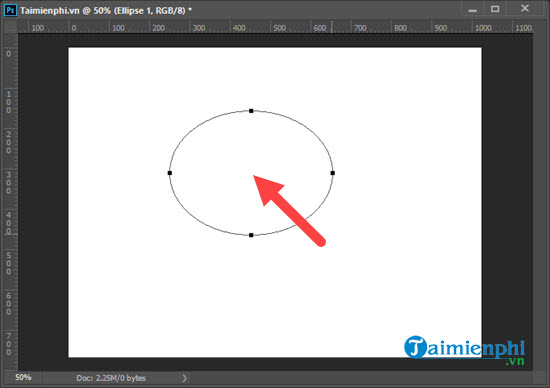 Step 7: And to color the circle just drawn, right click on the layer > select Blending Options.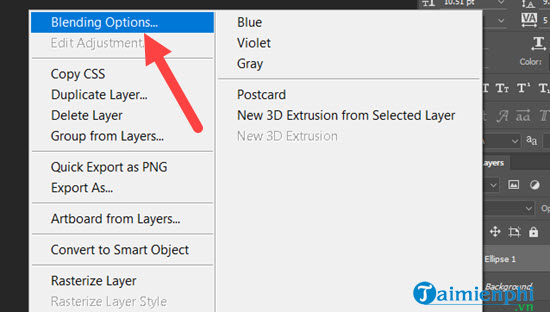 Step 8: Here to color the background inside the circle we choose Color Overlay and choose color.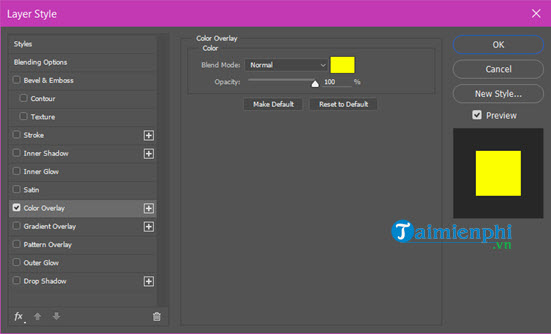 Step 9: And if you want to fill the border, choose Stroke, choose the size of the border and the color to complete the color of the border.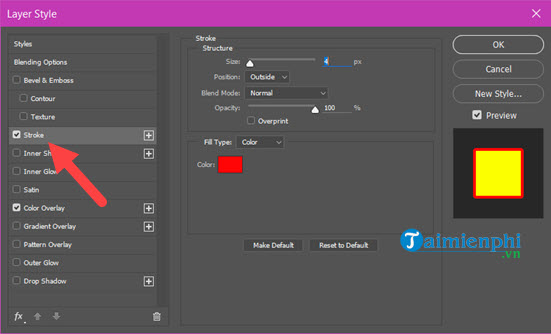 So we have basically perfected how to draw a circle in Photoshop, along with coloring on it. The trick of drawing a circle is not too complicated because it is one of the basic features in Photoshop. The Basic features in Photoshop Basic access but very necessary for newbies.
https://thuthuat.Emergenceingames.com/cach-ve-hinh-tron-trong-photoshop-56997n.aspx
Just like the keyboard shortcuts in Photoshop, master the Shortcuts in Photoshop It will help you to work faster.
Related keywords:
Vector graphics in Photoshop
edit images in Photoshop, edit images in Photoshop,
Source link: How to draw circles in Photoshop on a computer
– Emergenceingames.com