If you are a puzzle player, do not ignore Parking Jam 3D. This is a fun simulation game with many attractive colors. Right now you can download and play Parking Jam 3D, managing every move of your vehicle in your spare time.
Participating in the game, you will be challenged with management skills, ensuring all vehicles can go to the street without having an accident or hitting another vehicle. Whether you can pass the levels of Parking Jam 3D, download and play Parking Jam 3D to verify.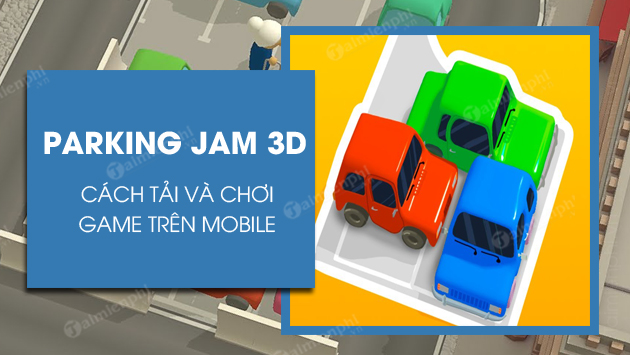 Instructions to download and play Parking Jam 3D on Android and iOS
I. How To Download And Install Parking Jam 3D On Mobile
1. Quick Guide

Step 1:Visit the link to download Parking Jam 3D below.

Step 2:Download and install Parking Jam 3D as usual on Android and iOS.
2. Detailed instructions
Step 1: Access the link to download Parking Jam 3D => click [Link File 1].
– Download link Parking Jam 3D For Android here.
– Download link Parking Jam 3D For iPhone here.
Step 2: Press Receive => press Open.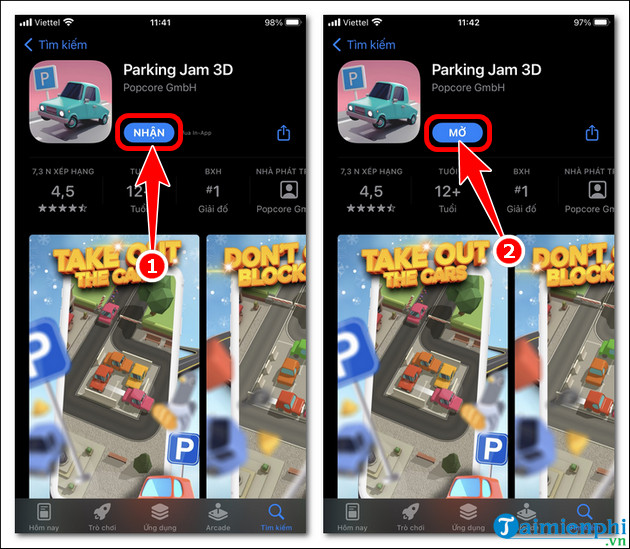 Step 3: The game interface after successfully downloading and installing Parking Jam 3D on the phone will display as shown below.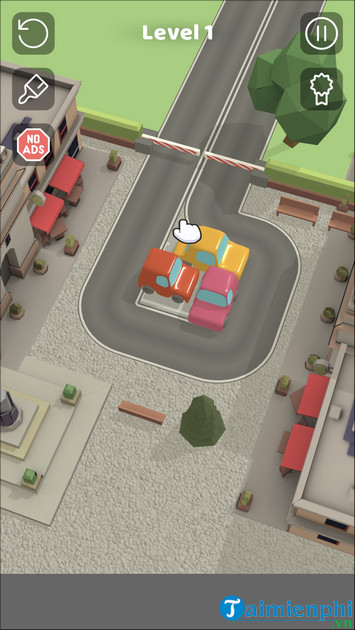 In addition, Magic Friends is also one of the most popular games on Google Play and App Store. Readers can refer to how download and play Magic Friends on Android phones, iPhone here.
II. Parking Jam 3D Guide For New Players
Step 1: At the Parking Jam 3D game interface, you will need to pull each car out of the parking area to avoid obstacles such as fences, trees, vehicles,… You should prioritize moving the cars outside first.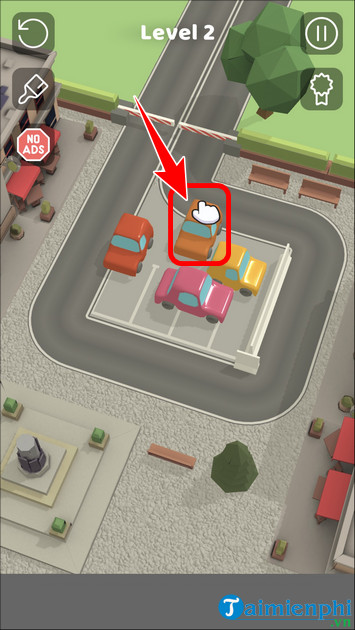 Step 2: After completing the game screen, the system will display the results you achieved. Here, the player can choose Skipto skip the quest and get the bonus => click Tap to Continue to proceed to the next screen.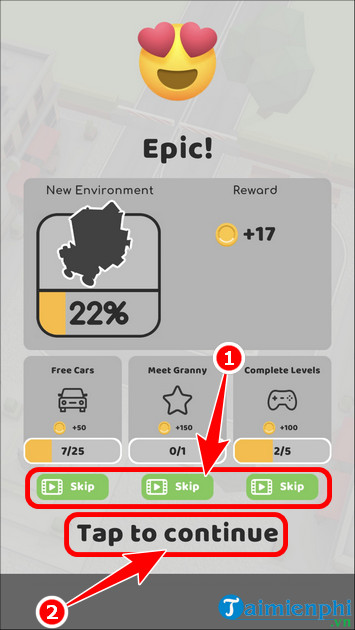 Step 3: In addition to handling challenging parking situations, you can also press paint brush icon Change NPC costumes, landscapes, cars or car tracks.
– If not bothered by ads, you can press No ADS . icon and pay 79,000 VND to use this service.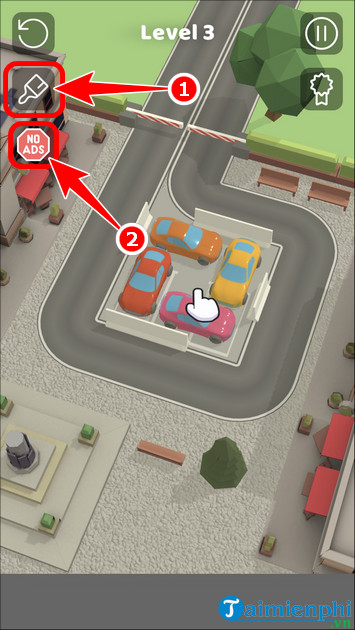 The higher the level, the more difficult the Parking Jam 3D levels will be, it's time for you to show your thinking ability. What are you waiting for without downloading and playing Parking Jam 3D on your phone and don't forget to download and play another interesting puzzle game to take advantage of your free time.
https://thuthuat.Emergenceingames.com/cach-tai-va-choi-parking-jam-3d-75156n.aspx
See also: How to download and play Doggo Go on PC
Author: Nguyen Canh Nam
(4.0– 3 Evaluate)
Your DG?
Related keywords:
How to download and play Parking Jam 3D on your phone
instructions for downloading and installing Parking Jam 3D on Android, tips for playing Parking Jam on iPhone,
Source link: How to download and play Parking Jam 3D on Android phones, iPhones
– https://emergenceingames.com/