In the game Free Fire, owning a unique name will help players stand out when defeating opponents and receive praise and admiration both in the game and in real life. In the article below, Emergenceingames.com will introduce to gamers how to create a unique Free Fire nickname, not touching to impress other players.

How to create a unique Free Fire nickname is relatively simple. You just need to have an idea of ​​the name in mind and use the websites online to see suggestions and suitable fonts. Then, copy the unique nickname you want to use into the game Free Fire and change the name. Here are the detailed instructions How to create an impressive nickname in the game Free Fire.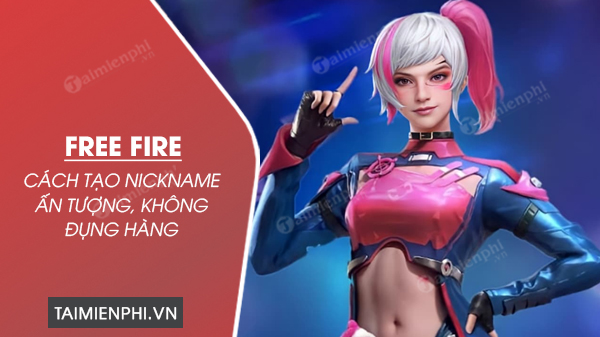 Instructions to create a cool, unique Free Fire name
How to create a unique Free Fire nickname, not touching
Step 1: Visit the Free Fire nickname creation page by address HERE.
Step 2: Enter the name you want to use in Free Fire.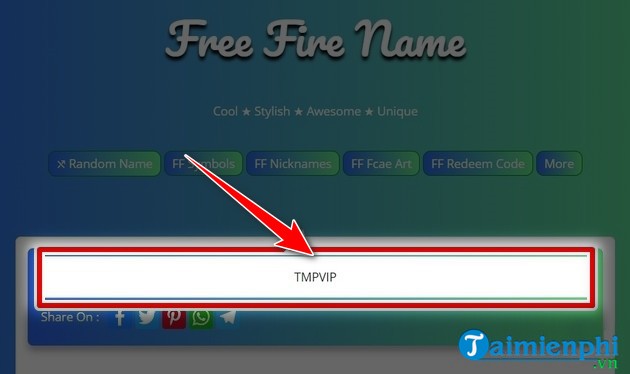 Step 3: Scroll down below to see unique Free Fire nickname suggestions generated based on the name you just entered.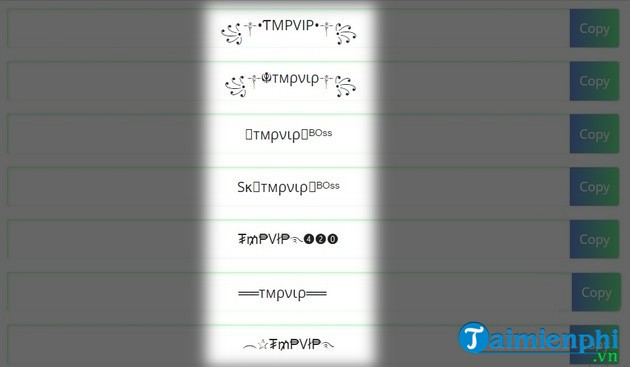 Besides, readers can also refer to the best Free Fire game names here to choose for themselves the best name if you can't think of a suitable name.
Reference: Good Free Fire Game Name
Step 4: Once you have created a name you like, click on the box Copy next to the name.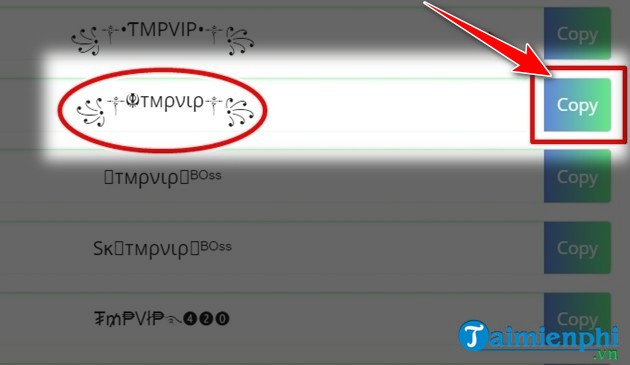 Step 5: You open and log into Free Fire on the device.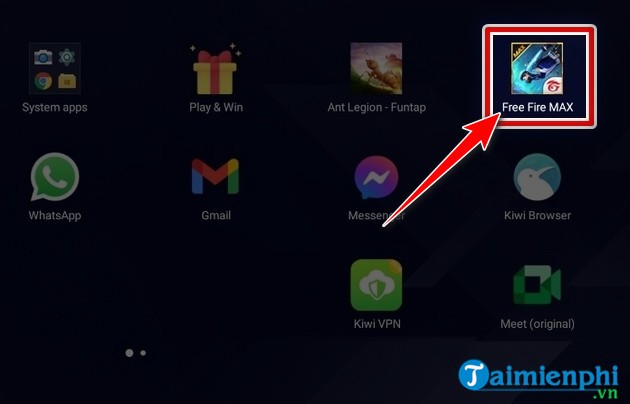 Step 6: If you have not created a Free Fire account name, you just need to paste the nickname in step 4 and click Confirm to create an account with a new name.
If you are using a different account name, you need to follow the steps below to change to the new unique Free Fire nickname.
Step 1: On the main interface of Free Fire, click on the character name banner in the upper left corner of the screen.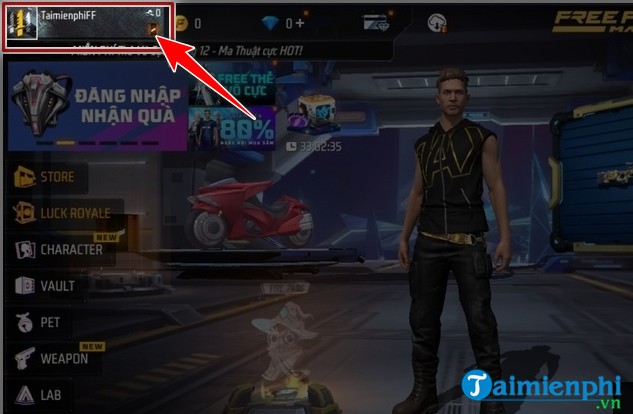 Step 2: Click edit icon pen image next to current nickname to proceed Free Fire renamed under the new name.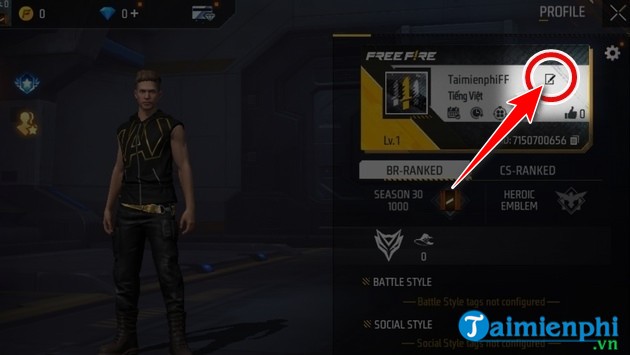 Step 3: You paste the nickname you just created in step 4 into the New nickname.
Step 4: You click on the diamond icon and the number 500 below to change the name. At this point, the game will automatically deduct 500 diamonds from you as a name change fee. If you don't have enough diamonds, you need to buy a name change card in the shop to change your name.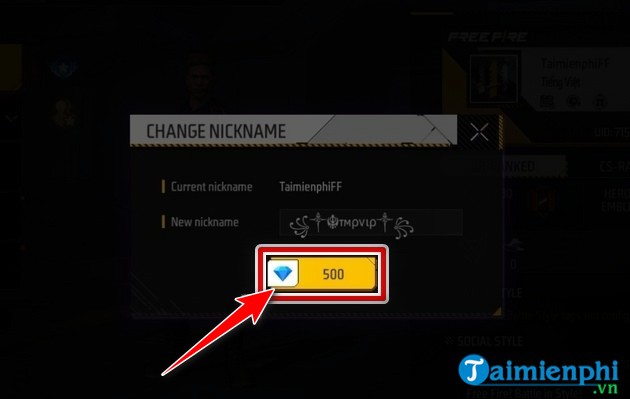 Step 5: After renaming is done, you should turn off Free Fire and restart it.
Note: In addition to the way to pay 500 diamonds to change the nickname above, Free Fire also has a number of events that allow you to receive free rename card items. You can wait until those events to receive a name change if you don't want to load diamonds or you can refer to ways to get Free Fire diamonds for free here.
See also: How to get Free Fire Diamonds
https://thuthuat.Emergenceingames.com/cach-tao-nickname-free-fire-doc-la-khong-dung-hang-74151n.aspx
So Emergenceingames.com has guided you how to create a unique Free Fire nickname quickly. With just a few steps, you have a unique, impressive Free Fire nickname that is not in contact with the game.
Author: Nguyen Thuy Thanh
(4.0– 3 Evaluate)
Your DG?
Related keywords:
create a unique Free Fire nickname
How to create an impressive Free Fire nickname, Create a special FF name,
Source link: How to create a unique Free Fire nickname, not touching
– https://emergenceingames.com/