Many gamers who own PS4 consoles still do not know how to connect the PS4 controller to a PC to play Steam games, it is a waste of a very cool feature of the Dualshock 4 that Sony brings. Before, you needed a program DS4Windows to play with some of the setup was a bit difficult (See previous instructions for connecting Dualshock 4 to computer via DS4Windows of nShop)But now with the full support of Microsoft Windows along with Steam, there's virtually nothing you need to do but a few simple steps below!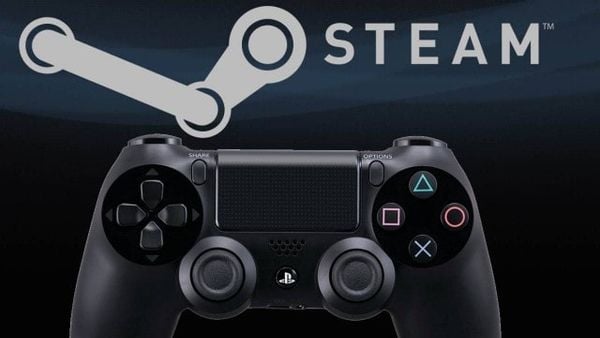 How to connect the PS4 controller to the latest Steam – Update 2020 gaming PC
Preparation steps to use Dualshock 4 hands on PC:
The way to connect the PS4 controller to a PC has 2 forms: a wireless connection and a wired connection. For a wired connection, simply buy MicroUSB cable – USB Go on and plug in the computer is complete. As for wireless connectivity, this PS4 Dualshock 4 controller connects via bluetooth. For some pre-assembled machines of DELL, HP or ASUS laptops, ACER, Macbook …, Bluetooth is built into the machine and normal self-built PCs will not be available, so you need to buy equipment. USB Bluetooth Adapter for PC.
class = "videorespon">
Remember, however, that the connection is wireless, but when the handle is exhausted you still need a cable to charge. Therefore, in the list of things that need to be prepared, the shop still includes the USB cable accessories!
How to connect the PS4 controller to the Steam gaming PC:
First you open Windows Settings up and in Devides (Or click on the search box and type in Devides will come out faster). Part Bluetooth you choose On and press Add Bluetooth or other device -> Bluetooth
On the PS4 controller now you press the button PS (Playstation icon) and button Share At the same time hold for a few seconds until the LED on the handle blinks continuously, the Windows screen Bluetooth Search box will appear Dualshock 4. You click to connect.

Now go to the Steam app and click on the Controller icon in the upper right corner to enter Big Picture Mode. At this point, the Steam's interface will turn back to relatively easily a console game for you to control with your PS4 controller. You continue in Settings > Controller Settings and check check section "PS4 Configuration Support".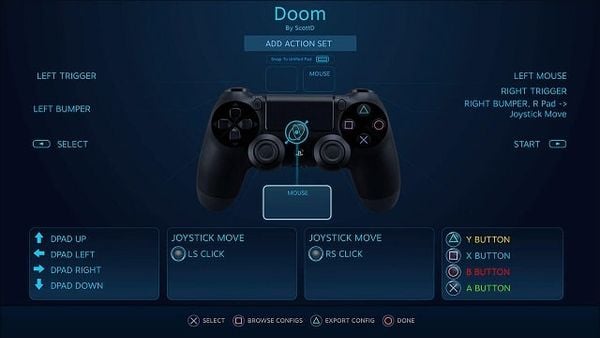 Then go to choose the game you want to play, connecting the PS4 controller to a PC on Steam allows you to choose from a variety of button configs, including a number of layouts that other gamers share so you can have. you can choose which one suits you best.
class = "videorespon">
As you have also seen, connecting the PS4 controller to a PC playing Steam is quite simple. Besides the upcoming iOS 13 and iPadOS that will support this Dualshock 4 controller, you find that owning a PS4 controller is worth the money for our gamers. One handle uses many systems. Wish you have a new fun experience every game front with "God of War" Dualshock 4!
Note: If you often bring the controller out to play with a laptop, do not put the handle in the backpack without buying more PS4 handle bag shock-proof to avoid the analog sticking of the handle!
> See more:

Source link: How to connect a PS4 controller to a PC gaming Steam – Update 2020
– https://emergenceingames.com/