Collage Panorama with Photoshop to help you quickly get a Panorama photo (panoramic image) with many custom shaping, high-end Panorama photo collages that are rarely supported by any software or online service.
Nowadays, creating Panorama images on mobile is no longer a difficult thing, even becoming popular, but Photoshop or other powerful computer photo editing tools like PhotoScape or FastStone Capture still play an important role. equally important. In case you do not have a phone or the device does not have an application or support for Panorama shooting, you can take photos, edit photos and combine Panorama images with Photoshop as professionally as when using software.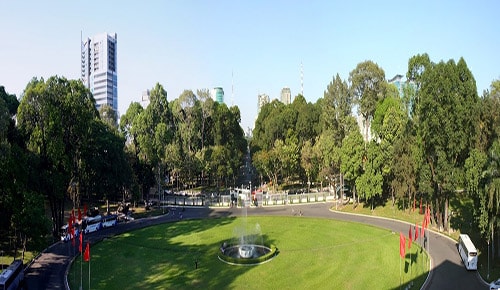 How to combine, create Panorama images with Photoshop
Note that this feature is very different from compositing photos in Photoshop, because by merging photos in Photoshop, you can only integrate images, but cannot form a uniform and uniform block of images.
How to combine Panorama photos with Photoshop, create panorama images with Photoshop
To combine panorama photos with Photoshop, you need to prepare pictures taken at camera angles placed side by side. These are photos taken where the edge of the photo (left or right) coincides with the edge of the adjacent photo (left or right). You can shoot with a mobile phone or a mechanical camera of your choice.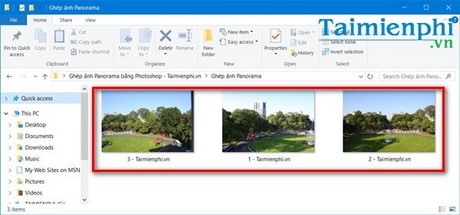 Pictures of adjacent photos as above
Step 1: Open Photoshop, install the latest version of Photoshop to ensure the best experience when using Photoshop. In this article, Emergenceingames.com uses Photoshop CS6 to perform the trick.
Access File >Automate >Photomerge…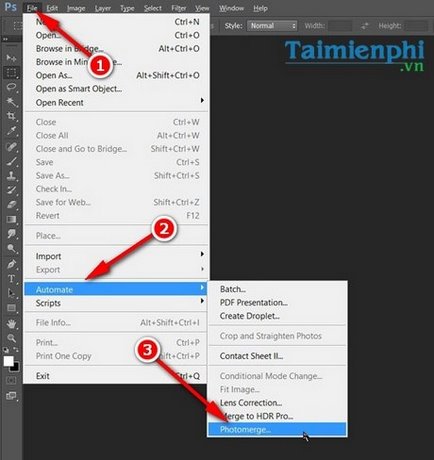 Step 2: In the next Photomerge feature interface, you will see there are many options to merge Panorama photos with Photoshop in the section Layout.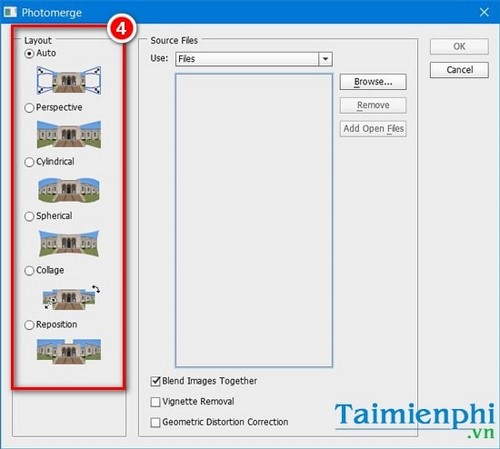 The default Panorama image creation mode will be auto (image is enlarged to the sides but will have a white background.
– Perspective: Expand the Panorama image just created in Photoshop according to the near and far perspective.
– Cylindrical: Create a Panorama image in Photoshop with a cylindrical shape
– Spherical: Collage Panorama with spherical shape
– Collage: Create a Panorama image in Photoshop as a collage in a specified frame
– Reposition: Collage Panorama with Photoshop allows you to arrange and reposition images.
Step 3: Transfer the image file you want to combine Panorama with Photoshop by selecting the item Files in custom Use. If you want to create Panorama images in Photoshop for an entire folder, you choose Folders
Press Browse…to find that folder or image file on your computer.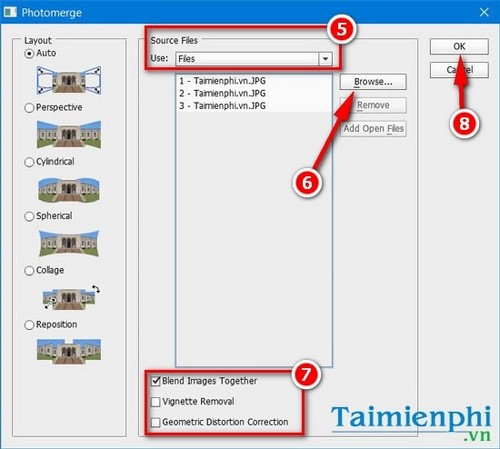 To delete photos you don't want to combine Panorama images, you just need to tick the photo and click Remove.
Step 4: Tick ​​select item Blend Images Together to combine Panorama photos.
– Option Vignette Removal to blur the image or vice versa.
– Option Geometric Distortion Correction helps to correct geometric distortion if the contiguous position between images is irregular.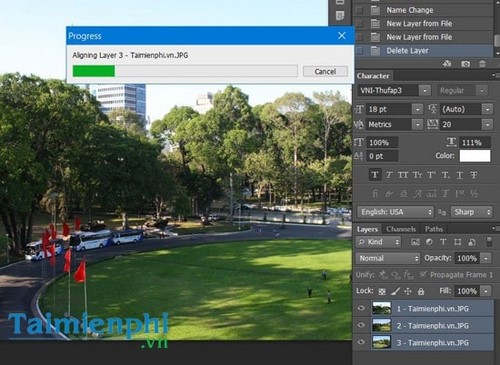 Step 5: Press OK to combine Panorama photos with Photoshop
The image creation process will take place within seconds to several minutes depending on the resolution and size of the image. And this is the result after combining Panorama images with Photoshop on the computer.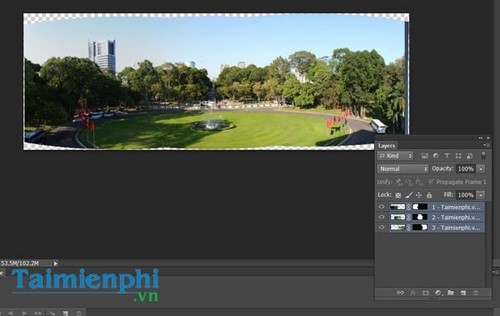 Continue you need to Crop photos to get the most complete Panorama with Photoshop.

This is the complete photo after completing all the steps of the Panorama image stitching in Photoshop.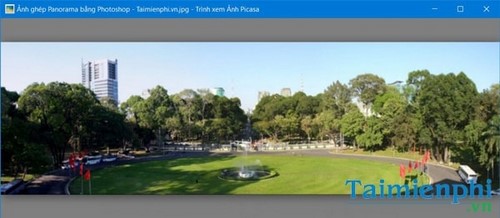 At this point, you can almost successfully create a Panorama image with Photoshop and get a beautiful panoramic photo. If you are a professional Photoshop user, you certainly know that this is a professional photo editing and photo collage software, much superior to PhotoScape, FastStone Capture.
Using Photoshop, you can stitch photos, create snowfall in Photoshop, smooth skin in Photoshop or create beautiful Photoshop gif animations. Emergenceingames.com also introduced you to the skin smoothing feature in Photoshop, you can apply this trick to create the most beautiful and smooth white face image.
https://thuthuat.Emergenceingames.com/ghep-anh-panorama-bang-photoshop-15696n.aspx
Good luck!
Related keywords:
photoshop panorama picture
create a panorama in photoshop, assemble a panorama with photoshop,
Source link: How to combine, create Panorama images with Photoshop
– Emergenceingames.com