In Cyberpunk 2077, players can unleash their gear, build their character to be the strongest and start the fight. Here are the details on how to build the character Cyberpunk 2077 the best that you can refer to.
There are 3 Lifepaths that the player Cyberpunk 2077 Selectable, each Lifepath has a different story and gameplay as well as a different character build.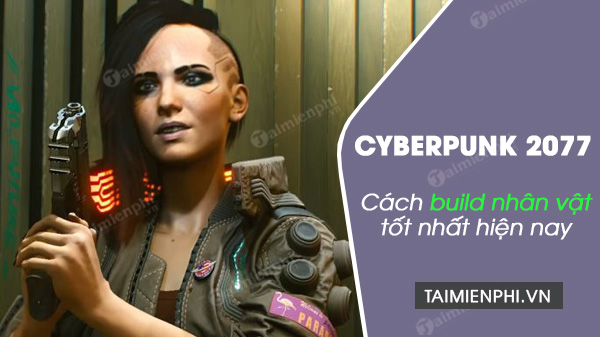 Instructions for building the character V in Cyberpunk 2077
How to build the best Cyberpunk 2077 character so far
1. Build Cyberpunk 2077 Attack Characters
This way of building Cyberpunk 2077 character mainly focuses on strength attributes as well as combat support privileges. Where Body and Reflexes should be the main properties. With perks, choose Regeneration, which has the ability to restore strength in battle.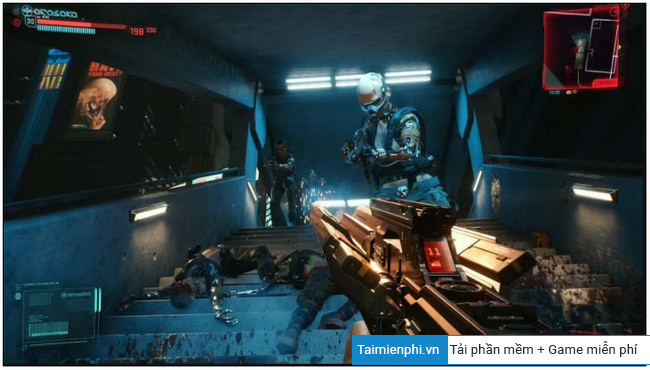 Invincible increases maximum health, Bullseye increases damage to ARs and SMGs when aiming. Executioner takes advantage of the above weapons and increases damage when the target is half health. Finally, Will to Survive increases all resistances. In terms of weapons, rifles (AR) are the best weapons and submachine guns to equip attacking characters. You can refer to the top most powerful weapons in Cyberpunk 2077 here to choose from.
See also: Top most powerful weapons in Cyberpunk 2077 game.
2. Build hacker character in Cyberpunk 2077
Hacking secure data is an important part of Cyberpunk 2077. The best attribute selection is Intelligence and Technical Ability.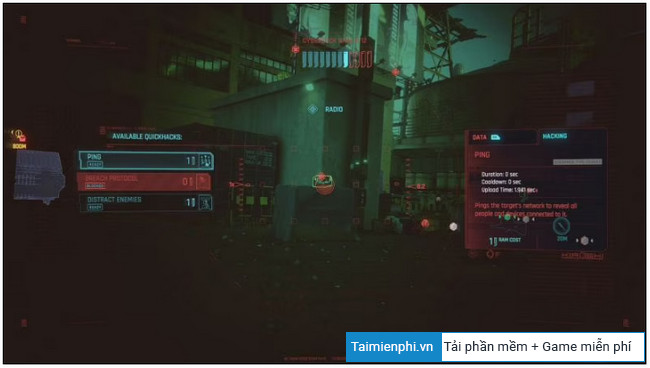 The best perks for hacker characters include Biosynergy to recover RAM. Forget-Me-Not allows V to restore RAM after defeating an opponent. Finally, Diffusion doubles the data retrieval rate, Turret Tamer set up all the towers in the system to be more user-friendly in minutes. Also, don't forget to equip your character with a gun just in case if things become more troublesome.
3. Build stealth characters in Cyberpunk 2077
Players can complete missions in Cyberpunk 2077 in a variety of ways, even stealthily. In which Reflexes and Intelligence are the best attributes to build stealth characters.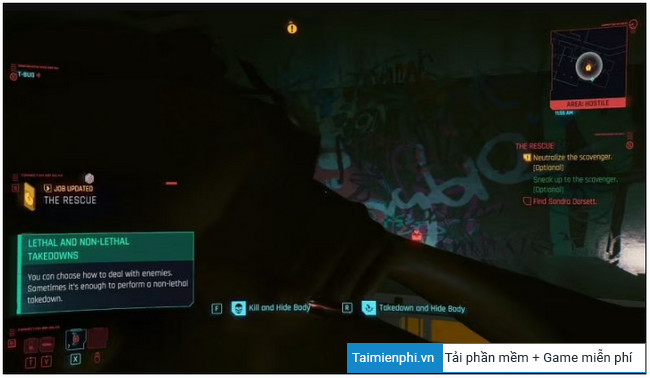 Crouching Tiger helps increase the character's movement speed. Hidden Dragon allows V (name of the female protagonist in the game) to use non-lethal aerial attacks. Dagger Dealer gives V the ability to throw knives. Ghost increases the time for V to remain undetected. The Big Sleep privilege turns off all network cameras for up to 6 minutes. In terms of weapons, ideally, you should choose to equip some weapons that do not make any sound when used, such as guns.
Link to download the latest Cyberpunk 2077:
=> Link Download Cyberpunk 2077 for PC


https://thuthuat.taimienphi.vn/cach-build-nhan-vat-cyberpunk-2077-tot-nhat-cho-den-nay-61797n.aspx
Hopefully, with the way to build the Cyberpunk 2077 character that Taimienphi.vn has just introduced above, you can build your own, build yourself the strongest character to start thrilling and equally dramatic battles.
Related keywords:
How to build the best cyberpunk 2077 vat
, How to build characters in the game Cyberpunk 2077, Crafting and skills for characters in cyberpunk 2077,
Source link: How to build the best Cyberpunk 2077 character so far
– https://emergenceingames.com/