During this time, the name Coin Master emerging and quickly forming a trend Online game attractive mobile phone is interested by many people. So Coin Master is what game? How to play? Let's join EmergenceInGame refer to this through the article below.
What game is Coin Master?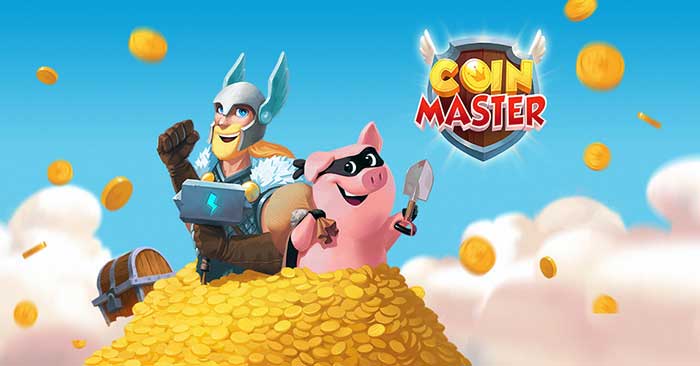 This is one form Casual game, play in an aggressive style has quite similar features with Pirate Kings game. The player's task is to find ways to earn resources, as much as possible, to build territories and attack their friends to increase the amount of gold earned.
How to play the game Coin Master for beginners:
First of all, you need to download game Coin Master to smartphone Android or iOS corresponding:
After successful installation, you log into the game by Facebook account (Recommended because you can save data online, connect and invite more friends …) or Guest account (data only saved on phone). And let's start fighting Coin Master!
1. Spin Bonus Machine:
This is the main attraction of Coin Master game Hey, why is that? Because through this Spin operation, you will or will not be allowed to do what is next.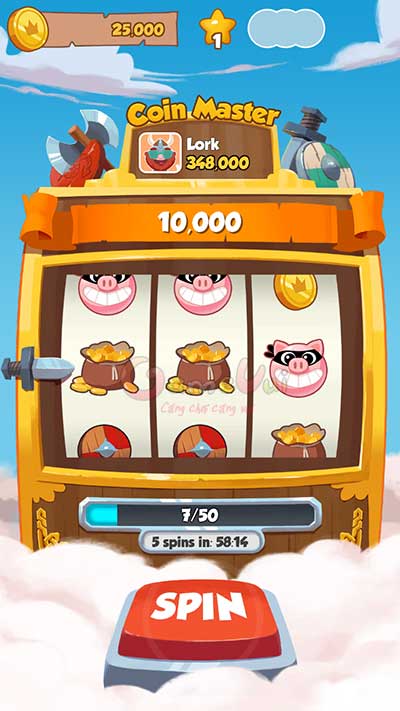 Here we will see 7/50 which means that time will be shot 7 times above The maximum total number of spins is 50. When you level up, you will be adding more features Bet – Bet x1, x2, x3 … on spins to increase the amount of rewards received.
2. What do the symbols in the Spin spin cycle mean?
When you click the Spin button, you will see a wheel with 3 columns, with many icons on it. Inside:
The Bag of Coin – The Bag of Coin: Give players a large amount of coins, unlike other items that require a similar row to activate. This gold coin bag only needs to hit 1 box to get the prize, but if you turn all 3 boxes of The Bag Of Coin, you will give players the number of coins equal to 4 small bags.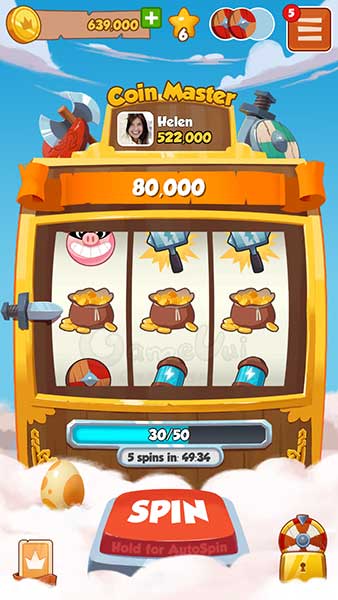 The Hammer – The Hammer: with a very similar appearance Mjolnir thunder hammer by Thor. When your account is connected to Facebook, you can choose the area of ​​the enemy village to attack, if you use it Guest – Guest account then the system will automatically attack. When you attack an opponent, the reward received will be random depending on the area, and the Star level of the opponent's building will also decrease.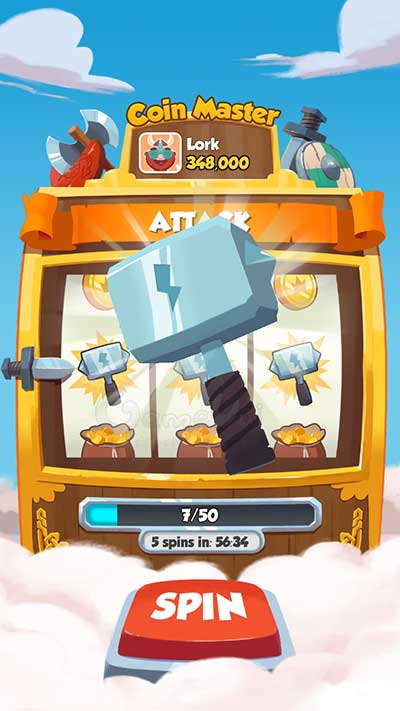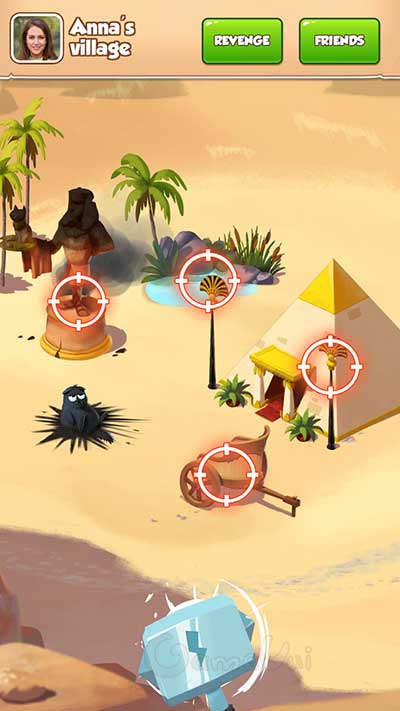 The Pig Bandit – The Pig Bandit: Very interesting icon based on the smiling pig and wearing the familiar mask of petty thieves we often see on cartoons. And when you shoot it 3 boxes The Pig Bandit This will allow us to "sneak" into rival village territory and steal gold. When you are in the opponent's Coin Master territory, you will see 4 boxes marked with a big red X, meanwhile, you can only steal 3 times. Out of the 4 boxes marked, there is 1 box containing the largest amount of gold, 2 normal boxes and 1 empty box. The stolen gold will be deducted directly from the opponent's account.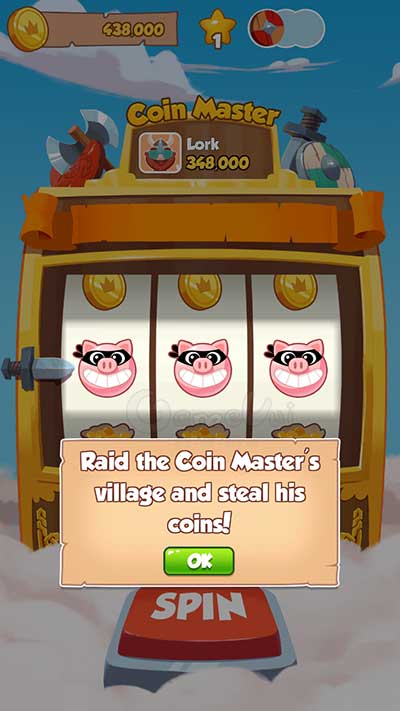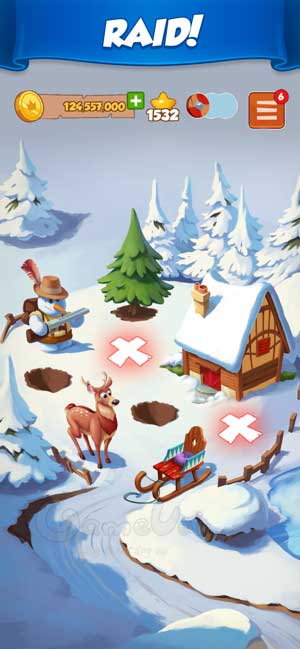 The Shield – The Shield: Helping you to save your opponent's attacks as they hit you Coin Master house your. The maximum number of shields accumulated is 3, corresponding to 3 attacks from other players, and when defending the attack, the buildings in your base will be safe, no star deduction. However, players should note that: when you block the opponent's attack, they will still lost 50,000 gold coins, and The defensive shield will not be able to resist the "digging" waves from the Thief Pig.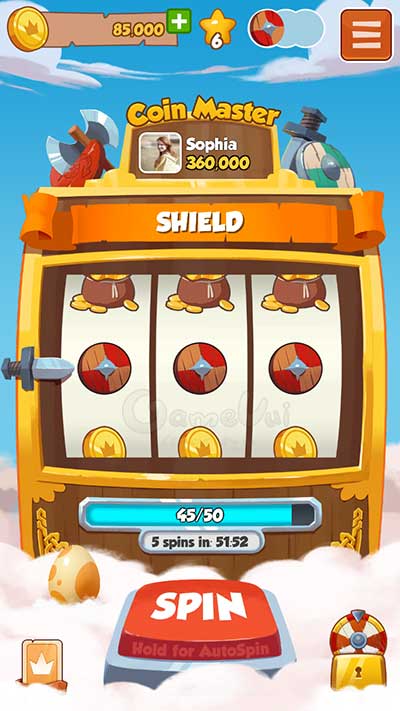 Energy Tablets – Capsule: When spinning all 3 Capsule boxes, Coin Master will give you 10 extra spins completely free of charge.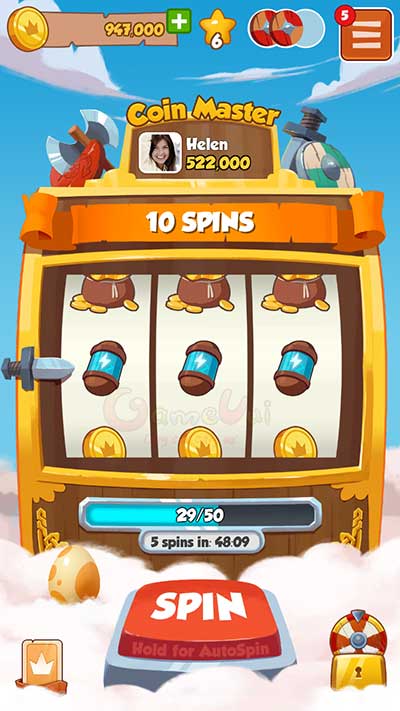 3. How many Levels does Coin Master have?
As of May 2020, Coin Master has 252 levels for you to conquer.
Source link: Guide to playing the game Coin Master for newbies
– https://emergenceingames.com/