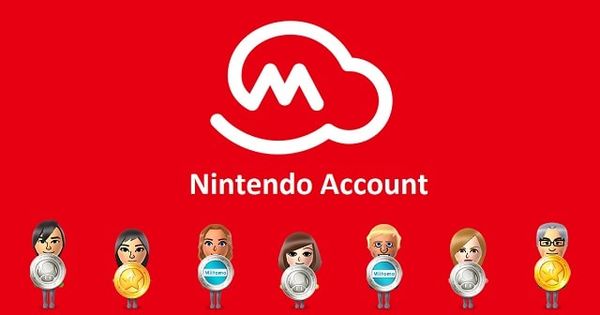 Nintendo Account is a required account when using Switch. It is used to buy digital games and DLCs as well as download demo games. Here nShop would like to guide you to create a Nintendo Account extremely fast and easy
class = "videorespon">Instructions for creating a Nintendo account by video
> See more:
Create a Nintendo Account:

1. On Switch, you choose to go to eShop in Home Screen.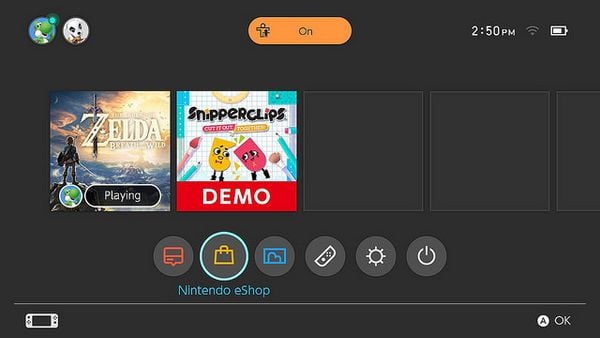 2. Select User you want to use / link to Nintendo Account in eShop.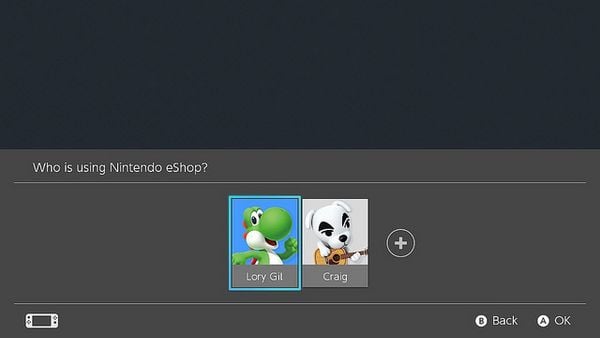 3. Select Create Account when the linking account appears.
4. Select Send account creation instructions via e-mail.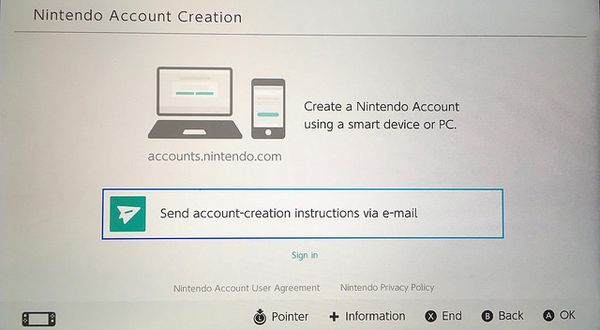 5. Fill in your email address.
6. Check mail sent to you by Nintendo in the email inbox (Check on your computer or phone).
7. Click the link attached to the company in the mail to create a Nintendo Account. Now switch to the Nintendo web:
. Select Add an account for myself.
. Fill in your personal information as well as the password of the account you want to set. Note the country at the time of filling in should choose the US (for those who want the account to be the US partition), Great Britain (EU – Europe) or Japan (Japan). Some of you often choose wrong Vietnam when entering eShop will get an error Nintendo eShop is not Currently available in your country.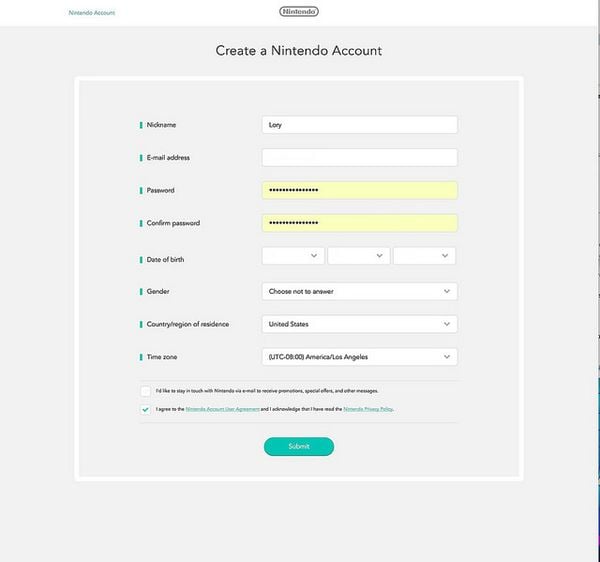 . Click Submit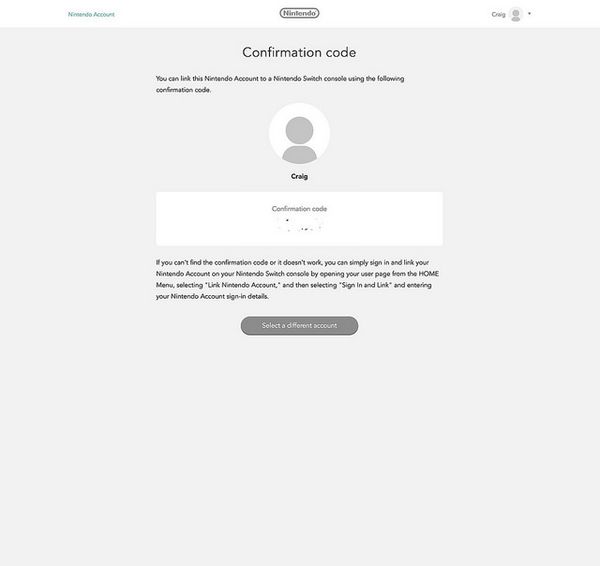 . Note down the 5 digit code numbers provided by Nintendo
8. Back to the Switch, fill in the 5 digit code numbers from earlier then click Ok.
9. At the setup screen, scroll down to the bottom of the page and select Continue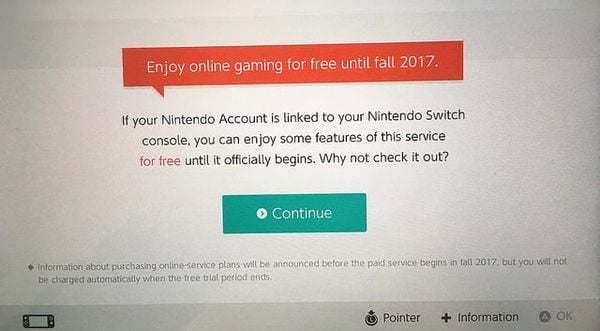 10. Finished, the first time you log-in to your account, you should select "skip" so that you do not have to re-enter passwords every time.
So you have already created a Nintendo Account. It's easy, isn't it?
Some questions customers often ask – nShop would like to answer

1 / After creating an account, I get the error "Nintendo eShop is not Currently available in your country"?
– Most of this error is caused by the customer creating an account when filling in Country information (Nation) is Vietnam. Nintendo does not have an eShop release in Vietnam, so this announcement is normal. All you need to do is change the country to the US, Japan or any country that has an eShop. Click on the following link to login and change again:
2 / I have already created a Nintendo Account, choose the US already. Is it ok if I want to change to Japan now? Do you need to delete all the games on the old account?
– OK. However, you do not need to change it back to Japan. Nintendo allows logging in more than one account per machine. So if you both want to play US-type eShop and want to use Japanese eShop, create another account with country called Japan, then log-in eshop select a different user with the user that has linked the US Account.
3 / I create a Japanese account but keep getting the error of the email I used?
– Each email can only be used to create 1 account. If you want to use create another account, create a new email
4 / My game buys Japanese version, but when I play, I choose English and now there is a new DLC, can I go to US eShop to buy DLC?
– OK. Most Nintendo games do not specify what type of DLC tapes are, so you just log-in to the US eShop and buy your favorite DLC.
5 / I bought a lot of games on eShop, now the memory card is full. I want to delete them to download new games? Will I lose the deleted game?
– You can rest assured that the games you have already purchased can still be re-downloaded whenever you want.
6 / Can I share an account with my friends?
– Yes, you can refer to the instructions in the article "Nintendo Switch Account – Great tip everyone should know! "
If you have any questions, do not hesitate to email game@nshop.com.vn for our support. Or you can chat directly on the website, call the hotline for advice.
EShop card products are available at NintendoVN Shop (US partition) for you who love Digital games: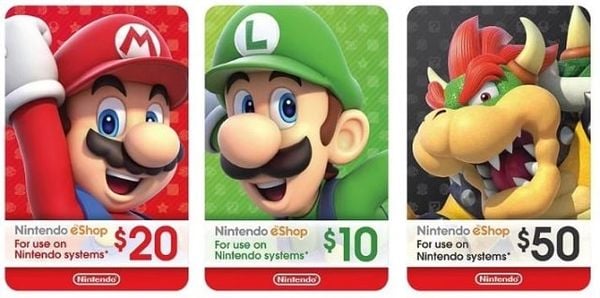 > You may be interested in:

Source link: Guide to create Nintendo Account and answer problems around partitioning of Nintendo Account
– https://emergenceingames.com/