Recently, we learned about the appearance of new character Evelyn in the Garena Free Fire OB23 update, which is expected to be released on July 25. Now, another news about this latest update regarding the addition of 2 locations on the Bermuda map has been revealed.
You may already know, Bermuda is a rather small map in Free Fire and it is a famous map of the game. Recently, the official Free Fire Facebook page shared a post in which several secret profiles were displayed with the caption Secret Plan. But Free Fire enthusiasts kept it a secret and Garena's plan was discovered.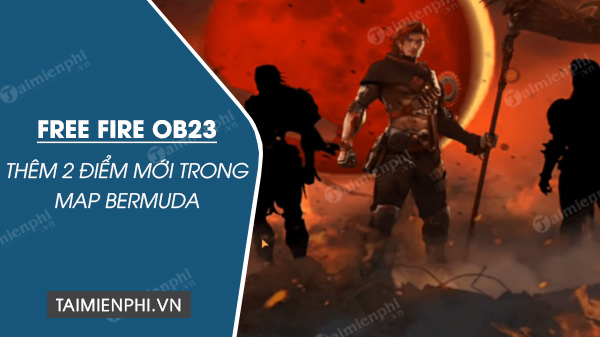 2 new locations in Bermuda . map
In the post you can see 6 profiles whose names include New York, Factory, Peak Tokyo, Plan Bermuda and 25.0. Each profile has a hidden message. Garena has called the plan to add two new locations to the Bermuda map Plan Bermuda.
While Factory and Peak are two names already present in this map, Tokyo and New York are two new locations. We are all familiar with these 2 names in real life, but in what way are they connected to Free Fire? That aside, we just need to know that the developers will be adding 2 new locations based on New York City and Tokyo to the game in the near future. Free Fire OB23 update . Meanwhile, the profile with the name 25.0 indicates the release date of these 2 locations for the game. As mentioned earlier, the OB23 Free Fire update is expected to release on July 25, 2020.
Link to download the latest Garena Free Fire:
=> Link to download Garena Free Fire for PC

=> Link to download Garena Free Fire for Android

=> Link to download Garena Free Fire for iPhone

I. 2 new locations in Bermuda map in Free Fire OB23 update
1. Tokyo
Do you think the developers will add the entire city of Tokyo to the game? It's not possible. The developers will only add one popular area of ​​this city. If you played Fatal Blade mode in Free Fire, you probably remember the temples (located in Tokyo city). Players hope that a similar type of temple and house will be added to the new location.
It should be kept in mind that the name of the place will not be Tokyo. It's just a hint of where the new site will be based. This place will be called with a different name. Talking about the location of the new location on the map, some leaked information shows that it is located in the Riverside area.
2. New York
Similarly, not all of New York City will be included in Free Fire for players to explore. Leaks suggest that we'll be welcoming New York's Times Square. Times Square is a major commercial intersection, tourist destination, entertainment center, and neighborhood in the Midtown Manhattan neighborhood of New York City, at the junction of Broadway and Seventh Avenue.
Free Fire featured the location in one of the Elite Pass trailers. Garena is always throwing "hints" about the game's upcoming features in a variety of ways. Talking about the location of the new location on the map, many leaked information has shown that it is located in the Factory area.
II. Why did Garena make changes to the Bermuda map?
Bermuda is the most famous Free Fire map, but players only like to parachute into a select few places. Many places are neglected because of the lack of loot and infrastructure.
But now Free Fire has jumped into the realm of Esports. For a tough competition and exciting gameplay, players need to scatter across the map to equip themselves with weapons before fighting. To balance the gameplay in tournaments, the developer made this move.
https://thuthuat.taimienphi.vn/free-fire-ob23-map-bermuda-them-2-dia-diem-moi-59111n.aspx
During this time, Garena organizes many events to receive gifts for gamers How to get Bring It On Emote for free Free Fire game here.
Related keywords:
location in the map bermuda
, Free Fire OB23 adds new locations in Bermuda map, Free Fire OB23 version and new locations,
Source link: Free Fire OB23 – Map Bermuda added 2 new locations
– https://emergenceingames.com/