At last year's San Diego Comic Con, Warner Bros. announced that they will start filming their own superhero movie Flashbased on the main idea that Flash Points. But a year has passed, but this manufacturer is still "quietly silent". Even 's movies Aquaman It's about to be released but information about Flash Still nowhere to be found, leaving fans extremely disappointed. Not only that, the change of the main event, or in other words, the change of the movie script, makes people more confused as to when this project will be embarked on.
​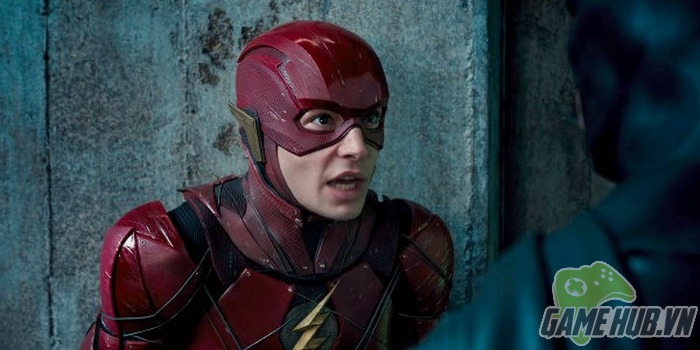 ​
In a recent interview, Jeffrey Dean Morgan cast doubt on the version Batman Yours probably won't make it to the big screen. The actor said that he doesn't know if the movie will happen, but the idea is so good that he still wants to talk about it. As the actor explained, it seems that the director of Justice League – Zack Snyder is not participating anymore so this could be the reason why the movie is about the event Flashpoint is not done.
​
​
"I'm going to keep talking about it because it's really exciting and I really want Warner Bros. to be able to hear about this. As Zack Snyder gets more involved in the world. DC, I think it's a really promising thing. But now he seems to have stopped for a bit, so I've been hearing about different ideas that Flashpoint isn't in. It will be a origin story for Flash. However, I'm always here and ready to make it happen." – Jeffrey Dean Morgan said.
​
Jeffrey Dean Morgan was originally slated to play Batman – Thomas Wayne
​
Flashpoint is the name of an event in the comics that debuted in 2011 when Barry Allen discovered his speed had reached a level that allowed the superhero to travel back in time and interact with events both in future and past. He decided to return to the time when his mother was killed to save her life, completely changing the history of the entire DC Universe. When he wakes up, Barry Allen finds himself in a completely different dimension, where he has no power left, but his mother is still alive and his father has died of a heart attack. Everything else in his life was turned upside down. In this dimension, Thomas Wayne (the character Morgan was supposed to play) became Batman after his son Bruce Wayne died as the family left the cinema, Bruce Wayne's mother Martha Wayne went insane. then become the Joker. However, Thomas Wayne's version of Batman is extremely brutally different from the "He" we usually know…
​
​
Jeffrey Dean Morgan remains optimistic that he will eventually play Thomas Wayne (Bruce Wayne's father) again, but that won't be done quickly at this time. Zack Snyder is the driving force behind DCEU, but he ceased to work after the defeat of the Justice League. Things in the event Flashpoint could still happen at some movie scenes, but during this year's Comic-Con, Warner Bros. and DC Films no mention of anything The Flash. They're just focusing on Aquaman, Wonder Woman 1984 and Shazam!. While this is still good news for fans of the DC cinematic universe in general, for those who are tiredly waiting for their own movie. Flash It's bad news for them. Hopefully, we'll see Jeffrey Dean Morgan in the role Batman someday, but it doesn't look like it will come soon.
​
​
​
​
Source link: Flash movie will be different from Flash Point event in Comic
– Emergenceingames.com