Only 2 weeks after launch, Nine Swords 3D is ready to roll out its first version of Big Update with a series of tweaks and new features and activities. In particular, this version is also built based on the comments of the community, aiming to bring to the community an increasingly complete and optimal product at all stages of experience.
​

​
This update will bring:​
Reduce the difficulty of version 170 by 20%, helping low-power teams to pass the stage.
With Boss Yu Party Sui Trieu (Map Boss):
+ 30% HP increase adjustment.
+ Adjusting the boss who damages the final boss will receive a reward that promises extremely thrilling Boss battles.
+ Changed into a mechanism where the whole party will receive rewards instead of 1 person like before, very popular with gamers playing in teams.​
After respawning, there will be protection mode for 5 seconds, applicable to all maps. If you deal damage to another player or monster, you will lose protection.
Add Thien Truc Secret Medicine (an item that increases health) in Kim Couture shop.
Added auto button to accept invitation from captain.
Increased rewards in the following activities: World Boss Love God of War, Great Hall of Glory, Territorial Controversy, Nanzhao Vuong Lang, Team Subversion 170, 215 and 235.
Train map Picnic and Training Area will drop Orange and Red items.
Remove the BOT from the Grand Road of Glory and Conquer the Territory.
Fix fast deadly PK in low combat player.
Open the inter-server feature.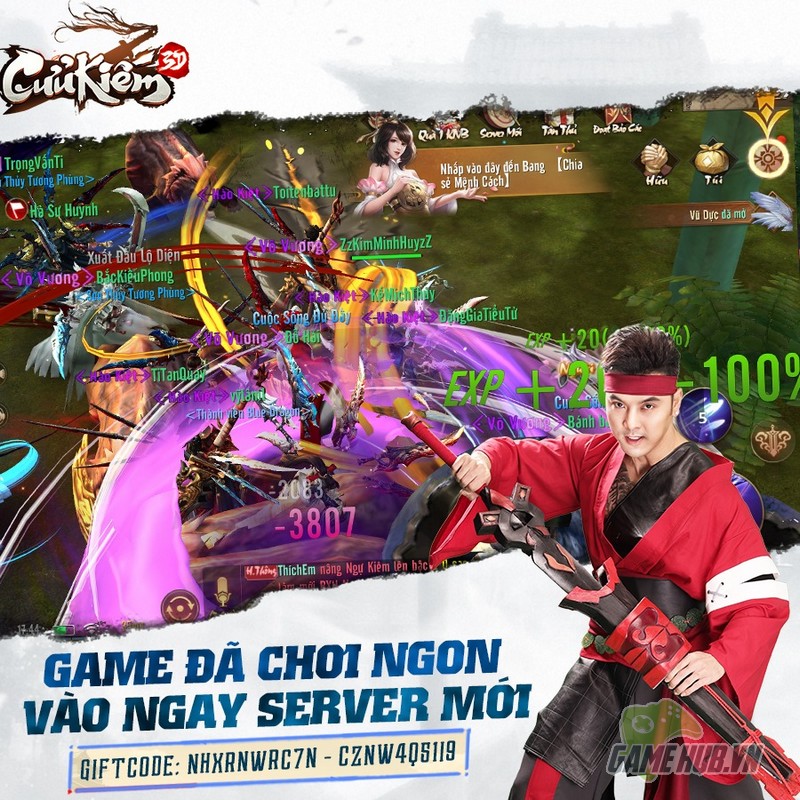 The special server to celebrate the Big Update of Nine Swords 3D has also been opened at the same time
​
Nine Swords 3D would like to send to all gamers an extremely valuable Giftcode gift. Don't forget the new special server to welcome the Big Update of Cuu Kiem 3D has also been officially opened, log in to receive the full set of Level 5 Gems.
General code:
NHXRNWRC7Women
CZNW4Q51I9
Emergenceingame.Com's own code:​
Source link: Fighting Peak Peak: Big Update 2.0 of Nine Swords 3D officially launched, giving a huge Giftcode
– Emergenceingames.com