Passive, moves, and skills Seraphine are somewhat similar to the position of a Support Mage
It can be said that Seraphine is the most curious name for the League of Legends player community in Vietnam as well as around the world. However, just a few days ago, 1 Reddit user account named u / adenrafael reveals the code snippets and thereby can know basic information about the 152th general – the latest Seraphine in this League of Legends universe. Let's join EmergenceInGame refer to this information!
Some basic information about Seraphine – new generals in LOL
Although the revealed information has not been officially confirmed by Riot, it is likely that Seraphine's skill set will be correct as many predicted through the code below: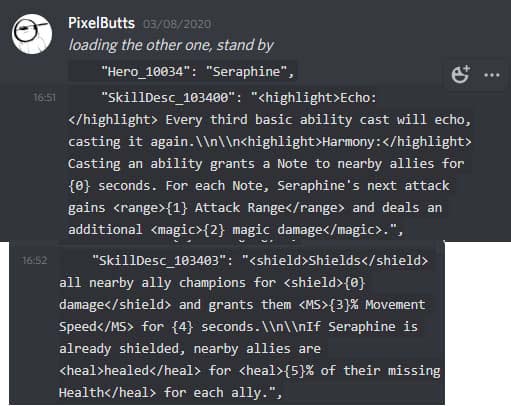 Passive – Echo
The 3rd cast of the basic skill will activate Passive and be used again. For example, when hitting E – Q – W, W will be used 2 times, or Q – W – E, E will be used 2 times.
Skill – Harmony (Melodious)
Each time using the ability, Seraphine will send a Du Duong Note to nearby allies for a few seconds. For each note, Seraphine's next hit increases 1 attack range and deals bonus magic damage.
Skill – Shield
Seraphine immediately shields all nearby allies and grants movement speed for 4 seconds. If Seraphine already has a shield, nearby allies will recover 5% more lost.
With the basic information about Seraphine skill moves, most of us have realized that this girl will have a Mage-Support bias similar to Karma or Lulu. Her passive is judged as a combination of intrinsic Chord strength Sona's, and cast the ability twice similar to Teamfight Tactics – TFT's Mage System (season 2 and season 4). Is Riot trying to bring this mechanics of the Arena of Truth into League of Legends?
Source link: Details about the skills of Seraphine – the 152th general in League of Legends
– https://emergenceingames.com/