Yesterday, Metacritic opened a review for Death Stranding with scores from 73 review sites, but it can be seen that the reviews are divided into two opposite and controversial extremes. While Game Rant and GameSpot for Death Stranding are highly appreciated, IGN and VG247 only give the game an average score, and there are even players who doubt IGN's decision is correct.
Recently, editor Nathan Brown of the famous magazine EDGE shared on his Twitter that in the next issue of this magazine there will be no review of Death Stranding: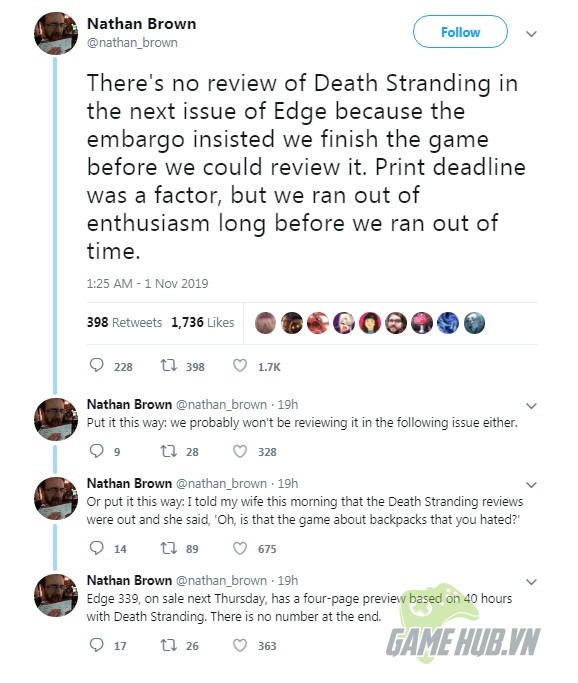 ​
Nathan Brown also posted 3 more tweets in a row:
"We probably won't review this game in the next magazine issue"
"I told my wife this morning that 'Death Stranding' had reviews, and then she said, 'Oh, is that the backpack game you hate?'
Then, for unknown reasons, he changed his statement again:
"EDGE Issue 339 to be released next Thursday will feature a 4-page preview based on 40 hours of Death Stranding gameplay. However, there will still be no point at the end."​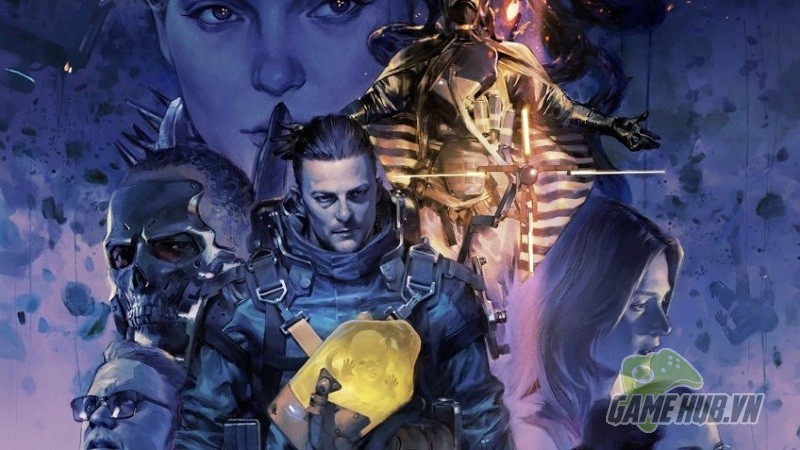 ​
Reviews are quite different from reputable websites, which can not help but make players feel confused, not knowing how good or bad the game is in the end. It seems that players can only experience for themselves to get the most specific evaluations. Death Stranding officially releases on November 8 on PS4, the PC version will be available to players early next summer.​
Source link: Death Stranding was denied a Review score from a famous magazine because it was too boring
– Emergenceingames.com