XSEED Games Just announced the postponement of the release Senran Kagura Burst Re:Newal to remove Intimacy Mode (Intimate Mode) from the PlayStation 4 version. The European market hiatus was mentioned by XSEED Games in a Twitter post.
The company said it needed more time to remove Intimacy Mode from the PS4 version and "respect the wishes" of its owners. The PC version will remain the same, nothing has changed.
​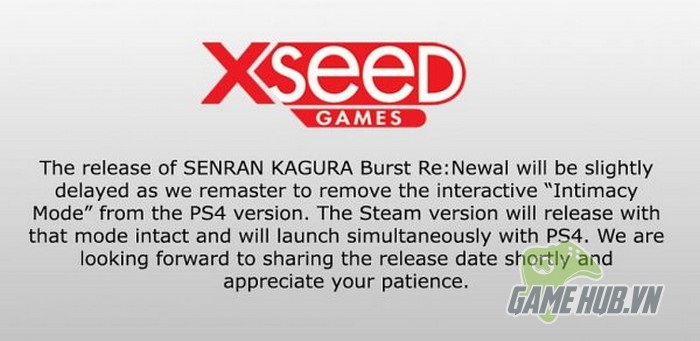 ​
Senran Kagura Burst original title fighting games 2.5D graphic melee was released on the Nintendo 3DS. This Re:Newal version will bring the dramatic adventure of the girls to the PS4 screen with detailed 3D graphics.
The game is rated M (Mature) by the ESRB (Entertainment Software Review Board) and rated PEGI-16 in Europe, as well as Battlefield, Call of Duty, and many others on the market.
The main reason why Sony hesitates to keep Intimacy Mode is because the girls wearing "cool" costumes get into "nosebleed" situations in which they are all high school girls.
​
Commenting on the removal, Tom Lipschultz, local producer of XSEED shared that he "didn't really like" the intimate mode in the game, but always "supported" keeping this mode.
​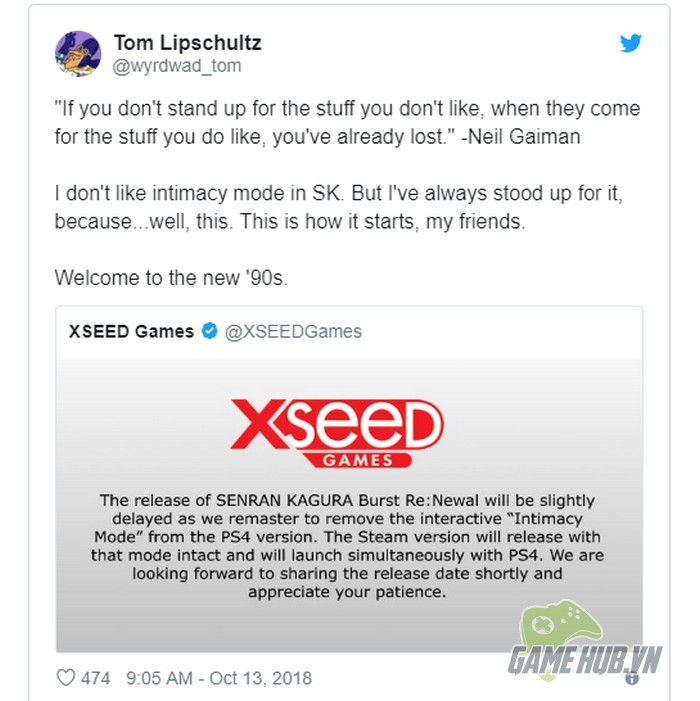 ​
He also said that Sony's objection to Intimacy Mode is its "new policy". This is not a new feature added, previously other games of XSEEED Games also have Intimacy mode.
"I confirm the age of the character has nothing to do here, the problem must be the interactivity in the game," Tom shared on Twitter, "It doesn't matter how old the character is."
Before Senran Kagura Burst Re:Newal is expected to be released in the fall, but for now we can only see the game on another beautiful day. The PS4 version has been available on store shelves in Japan since February this year.​
Source link: Controversial mode was removed from the female student war game
– Emergenceingames.com