In the previous post, Game Fun has listed three popular ways to make money in Call Of Duty Warzone, including completing contract missions. So what are contracts in the end, what types of contracts are there and what are we going to have to do to get them done? All the above questions will be answered by the Game in the article below.
Contract definition
Put simply, contracts are small tasks that players receive such as occupying a specific location or fighting to steal supply boxes. After completing the contract, gamers will receive remuneration and booty. Call Of Duty Warzone There are 3 main types of contracts: contracts Recon, contract Scavenger, contract Bounty and they will appear randomly on the map.
Types of contracts
Contract Recon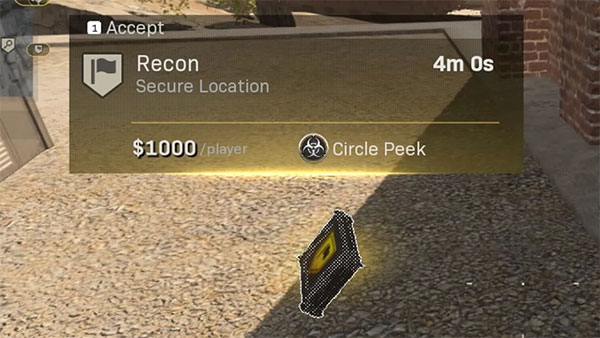 After this contract is activated, your minimap will update a new marker, where the whole team will have to stand to occupy positions. At that time, a signal will pop up and your team will be detected. Each time you successfully occupy a base, you will receive experience points, bonuses, and items. However, this type of contract is quite dangerous because it is easy for the player to be "exposed".
Contract Scavenger
This type of magnifying glass contract is perfect for gamers who are experiencing a lack of equipment. When activated Scavenger, 3 boxes Special Supply Boxes are marked with 3 locations on the mini map. You just need to find 1 in 3 boxes will immediately receive the bonus. But if you complete all 3 boxes, the best items will be in your hands.
To complete the contract Scavenger, players need dexterity, movement patience, avoid collision with enemies. If your teammates know the terrain of the map, the ability to complete the mission will be much easier.
Bounty contract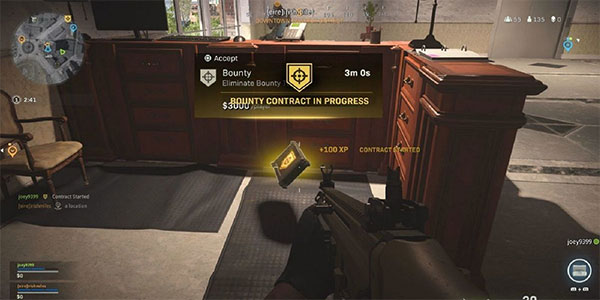 This type of contract is attached to your survival goal, that is, you will take on the task of eliminating a player in the enemy squad. The minimap will show the relative position of the target, while finding the exact position requires the ability of your team. After the first target is removed, the timer will switch to another target and the bounty will increase accordingly. Just like that until the last member of your team is defeated, the contract Bounty will be completed and your team will receive bonuses and experience points.
Note
You can easily recognize each type of contract based on their symbols on the map: Recon is the flag, Scavenger is the magnifying glass, Bounty is the target.
Each team can only activate one contract at a time, if you want to switch to another contract, the player will have to complete the old contract or wait for that contract to expire.
Source link: Call Of Duty Warzone: Find out contract types
– https://emergenceingames.com/