Right after the great collaboration that won Best Metaverse Performance at the MTV Video Music Awards with BLACKPINK, PUBG Mobile quickly announced an event Collab grandiose different from Dragon Ball, bringing the legendary anime franchise to the battle royale world. Dragon Ball fans will join the mortal arena in the franchise's new movie celebration event – Dragon Ball Super: SUPER HERO has now been released worldwide.​
​
In PUBG Mobile, players can look forward to enjoying Dragon Ball-themed experiences in 2023. The epic collaboration with the popular animated series adds to the heat of the new movie: "Son Goku used to be a killer. Destroy the Red Ribbon Legion Individuals, remnants of this force created the ultimate Androids, Gamma 1 and Gamma 2. These two Androids call themselves "Superheroes." They began to attack. Piccolo and Gohan… What is the goal of the new Red Ribbon Army? With the dangers approaching, it's time for the Super Heroes to awaken!"​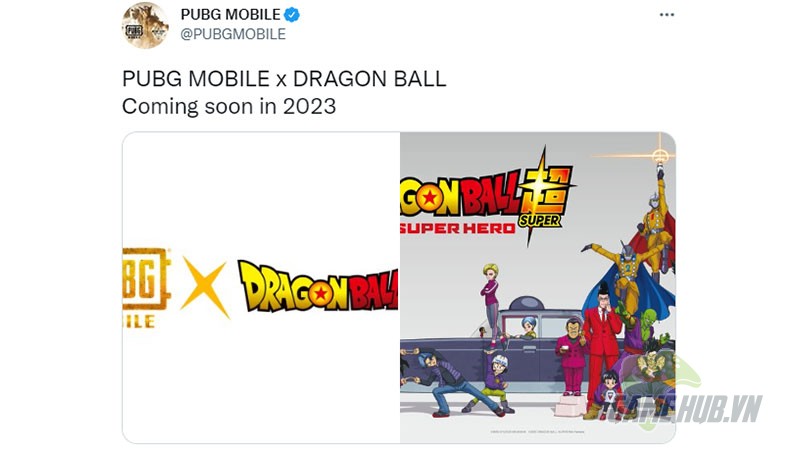 ​
Previously, PUBG Mobile also collaborated with big names like NEON GENESIS EVANGELION, JUJUTSU KAISEN and ARCANE. Readers, please follow Emergenceingame.Com to update the hottest information about this explosive Collab!
​
Source link: 2022 is not over, PUBG has announced the first big cooperation of next year
– Emergenceingames.com